Macquarie Infrastructure: Top Dividend Stock with Double-Digit Dividend Growth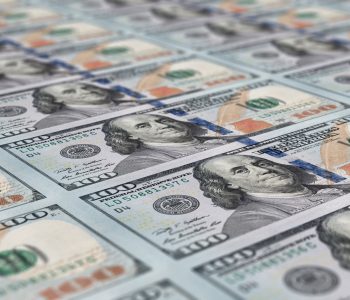 Today's article highlights an intriguing space to look for a top dividend stock: the infrastructure sector. Why? Well, let's just say that U.S. infrastructure isn't exactly in great condition.
In fact, the American Society of Civil Engineers recently gave the nation's infrastructure a grade of D+ in its recent infrastructure report card. (Source: "2017 Infrastructure Report Card," InfrastructureReportCard.org, last accessed May 30, 2017.)
More importantly, President Trump has promised to invest $1.0 trillion to upgrade the nation's critical infrastructure (highways, bridges, airports, etc.). (Source: "Trump to unveil $1 trillion infrastructure plan in 2017: Official," CNBC, March 30, 2017.)
Naturally, it would make sense to find some public infrastructure companies that stand to benefit from Trump's pledge. Of course, as conservative income investors, we'd also like to see fat dividends being paid out to shareholders, a diversified business model, hefty cash flows, and a strong long-term track record of value creation.
To be sure, there aren't a lot of stocks that meet all of the criteria mentioned above. But I think I've found a company that comes very close to checking off all of those boxes: Macquarie Infrastructure Corp (NYSE:MIC).
Let's dig into this top dividend stock, shall we?
Macquarie's Model
For readers unfamiliar with Macquarie, the company owns and operates a wide variety of infrastructure businesses. They include:
International-Matex Tank Terminals (IMTT): Provides liquid storage, handling, and related services
Atlantic Aviation: Provides airport services, including fuel, terminal, and aircraft hangaring
Contracted Power (CP): Owns a gas-fired turbine power facility, as well as interests in solar and wind power facilities in the U.S.
MIC Hawaii: Comprised of Hawaii gas (only gas utility distributor in the State) and other interests in renewable power facilities
Macquarie's wide-range of assets highlights another reason I like it so much: diversification.
Remember, the goal is to find a "play" on increased infrastructure spending from the government. Macquarie's diverse range of assets allows us to do that without having to gamble on one specific aspect of infrastructure. And generally speaking, the more diverse a company is, the steadier its operating results. As income investors, stability is always a top priority.
Here's another positive about Macquarie's business segments: they all provide very basic–even essential–services.
Why is this important? Well, it means that Macquarie is less exposed to technological disruption. For investors counting on their portfolio for income, technological change is a real risk that needs to be minimized.
So generally speaking, MIC stock's diversified portfolio of "sleepy" businesses provides us with a safe infrastructure investment.
But how has management performed of late? Well, judging from the company's Q1 results earlier this month, very well.
Taking Flight
In Q1, net income clocked in at $32.6 million. That represents a 62% spike from the year-ago period.
Business was especially strong at Atlantic Aviation, where an uptick in flight activity boosted results. According to the Federal Aviation Administration (FAA), domestic general aviation flight activity increased two percent.
Atlantic's results also reflect ongoing market share gains. Thanks to increased network effects and solid service, Atlantic continues to steal business from other providers.
Atlantic's solid performance helped make up for weakness in Macquarie's CP segment. And that's the benefit of diversification in clear view: strength in one segment can very often offset softness in another. Due to that "smoothing" effect, Macquarie has less volatility than the average company.
"MIC generated financial results for the first quarter in line with our expectations including a strong performance by Atlantic Aviation that offset a reduced contribution from Contracted Power," said James Hooke, Macquarie's chief executive officer. (Source: "MIC Reports First Quarter 2017 Financial Results, Increases Quarterly Cash Dividend," Macquarie Infrastructure Corp, May 3, 2017.)
Also Read:
5 Best Dividend Stocks for Retirement Income
Passing the Cash
Of course, diversification is meaningless to us income investors if it doesn't lead to stable cash flow. After all, if a company's cash flow isn't healthy, there is no way that the dividend can be.
Happily for investors, Macquarie's cash flow is in great shape. In Q1, adjusted free cash flow came in at $146.9 million. That is up 10.1% from $133.4 million in the year-ago period. Due to that strong production, management increased its first-quarter dividend 10% to $1.32 per share.
In fact, Macquarie has grown its dividend at a prolific rate since 2011. Given a comforting free cash flow payout of about 75%, I don't expect that growth to slow anytime soon.
"In addition to the solid increase in cash generation by our existing businesses collectively, we have deployed growth capital into attractive opportunities at a pace consistent with our full-year guidance," Hooke added. (Source: Ibid.)
Top Dividend Stock at a Good Price
That brings us to Macquarie's stock price, which has underperformed compared to the broader market over the past several months:

Source: StockCharts.com
So what is troubling investors?
Well, earlier in the year, the stock plunged after short seller Hedgeye raised concerns about Macquarie's fundamentals. But when you consider the company's long-term track record, I'd say those worries are largely overblown. This top dividend stock has returned a whopping 2,165% over the past eight years. (Source: "Hedgeye Short Seller Knocks $660 Million Off Macquarie Infrastructure," Bloomberg, February 2, 2017.)
For the most part, Wall Street has figured out the error of its ways. Macquarie shares have recovered decently since their late-January plunge. However, the stock is still off about 10% from its 52-week highs.
In fact, MIC stock continues to boast a dividend yield of 6.8%. That is more than double the industry average yield (2.3%), as well as the S&P 500 (2.1%).
Considering Macquarie's improving financials and strong infrastructure tailwinds, that spread should only narrow over time.
The Bottom Line on Macquarie Infrastructure Corp

And there it is, my fellow income seekers: a few reasons why I think Macquarie is a top dividend stock.
As always, this is not a formal recommendation. Instead, it's a cue to do more research. While Macquarie definitely looks like a potent infrastructure play, it's no sure thing. You need to be comfortable with the risks too.
That said, Macquarie is easily worth keeping an eye on.