Top 3 High-Yield Stocks to Watch in December 2019 (Paying Up to 12.4%)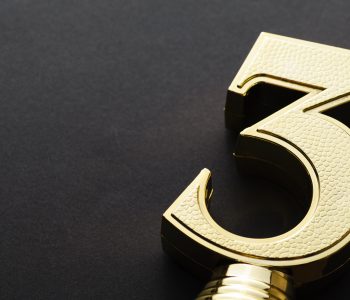 Looking for High-Yield Stocks in December 2019? Read This
If you are shopping for dividend stocks at the moment, you might find the situation a bit frustrating. Due to a prolonged rally in the U.S. stock market, stocks have generally gotten more expensive. Worse yet, the inverse relationship between dividend yield and stock price means high-yield stocks are getting much harder to find.
To give you an idea, the average dividend yield of S&P 500 companies is just 1.8% at the time of this writing. Historically, the S&P 500 index had an average dividend yield of 4.3%. (Source: "S&P 500 Dividend Yield," last accessed December 2, 2019.)
Still, even though the average yield is subdued, individual companies may still offer oversized payouts. With that in mind, let's look at three high-yield stocks for December 2019. These companies are truly generous; even the lowest-yielding name in this list yields nearly three times as much as the benchmark's average.
3 High-Yield Stocks for December 2019
| | | |
| --- | --- | --- |
| Company Name | Stock Ticker | Dividend Yield |
| AT&T Inc. | NYSE:T | 5.5% |
| Macy's Inc | NYSE:M | 9.8% |
| THL Credit, Inc. | NASDAQ:TCRD | 12.4% |
AT&T Inc
The first one on the list is AT&T Inc (NYSE:T), which, if you live in the U.S., probably needs no introduction. It's one of the largest wireless carriers in the country, with more than 155 million wireless subscribers. And if you include AT&T's pay-TV and broadband businesses in the U.S., its wireless business in Mexico, and its DIRECTV subsidiary in Latin America, you'll see that the company serves more than 170 customers globally.
As I said, we are looking at true high-yield stocks. AT&T currently pays investors $0.51 per share on a quarterly basis, which comes out to an annual yield of 5.5%, or about three times as much as the average S&P 500 company.
Other than offering a bigger payout than most of its peers, AT&T  stands out when it comes to dividend growth. Looking back, we see that the telecommunications giant has increased its dividend every year for 35 consecutive years.  (Source: "AT&T Inc. Historical Dividend Data," AT&T Inc., last accessed December 2, 2019.)
That makes T stock a member of the S&P 500 Dividend Aristocrats, an elite group of S&P 500 companies with at least 25 consecutive years of annual dividend increases. Among the S&P 500 companies, there are currently only 57 Dividend Aristocrats.
A company with this kind of track record will likely want to it to continue, and that's why AT&T stock is worth watching right now. In the past, the company's board of directors usually announced dividend increases in December. And since AT&T has already made four quarterly dividend payments of the same amount, a dividend hike should be announced sometime this month.
Macy's Inc
Remember when I said there's an inverse relationship between stock price and dividend yield? Well, while that relationship has led to the overall market dividend yield to go lower, it has brought Macy's Inc's (NYSE:M) yield up to a jaw-dropping level.
You see, when the U.S. stock market indices soared past their all time highs, Macy's stock was left behind. The reason was simple: with the convenience of online shopping, consumers don't need to go to the mall that often. Looking around, there are plenty of brick-and-mortar retailers with declining sales. Given the headwinds caused by the booming e-commerce industry, investors were concerned that Macy's business would deteriorate as well.
That concern has led to a major downturn in the department store chain's share price. In just the past 12 months, M stock has plunged more than 50%. Ouch!
And because the company's cash payout stayed the same, its yield went up. With a quarterly dividend rate of $0.3775 per share, Macy's stock now offers an annual dividend yield of 9.8%.
As you'd expect, the numbers don't look that good for the retailer. In the third quarter of Macy's fiscal-year 2019, which ended November 2, the company's comparable sales declined 3.9% on an owned basis and 3.5% on an owned plus licensed basis. (Source: "Macy's, Inc. Reports Third Quarter 2019 Earnings," Macy's Inc, November 21, 2019.)
Still, the holiday season could be a catalyst for this department store operator.
"We have confidence in our holiday strategies. The Macy's, Bloomingdales and Bluemercury teams are aligned and committed to delivering a great experience for our customers in our stores, on our digital sites and through our mobile apps," said Macy's chairman and chief executive officer Jeff Gennette. (Source: Ibid.)
"This holiday season, we also have even more flexible, secure and convenient fulfillment options for our customers including Pick Up in Store and Same Day Delivery."
And that's why this high-yield stock is worth watching in December.
THL Credit, Inc.
To be honest, given what most companies are paying right now, a dividend yield of over 10% simply seems too good to be true.
But it is happening. For instance, THL Credit, Inc. (NASDAQ:TCRD) will be paying a quarterly cash dividend of $0.21 per share on December 31 to shareholders of record as of December 16. (Source: "THL Credit Reports Third Quarter 2019 Financial Results and Declares a Dividend of $0.21 Per Share," THL Credit, Inc., November 4, 2019.)
With TCRD stock trading at $6.77 per share, the upcoming payment translates to a staggering annual yield of 12.4%.
Now, you are probably wondering how on Earth a company can afford this level of payout.
Well, THL Credit is a business development company (BDC). It provides financing solutions to middle-market private equity sponsors and companies. While TCRD makes both debt and equity investments, its main focus is senior secured lending. As of September 30, the company had investments in 47 portfolio companies, with a total fair value of $440.0 million. Notably, first lien debt accounted for 67% of the portfolio by fair value. (Source: "Earnings Presentation," THL Credit, Inc., last accessed December 2, 2019.)
This lending business provides THL Credit with a predictable stream of interest income. At the end of September, the weighted average yield of the company's portfolio was a whopping 10.1%. As a result, the company can pay oversized dividends.
According to the company's latest earnings report, THL Credit generated net investment income of $0.22 per share in the third quarter of 2019. The amount was in excess of the $0.21 per share cash dividend declared during the quarter. (Source: THL Credit, Inc., November 4, 2019, op. cit.)
In the first nine months of this year, the BDC earned a net investment income of $0.71 per share. During this period, THL Credit declared three quarterly cash dividends totaling $0.63 per share. So again, the payout was covered.
If this company can keep outearning its dividends, its 12.4% yield would be worth a look.