The Top 10 Dividend Yields in the S&P 500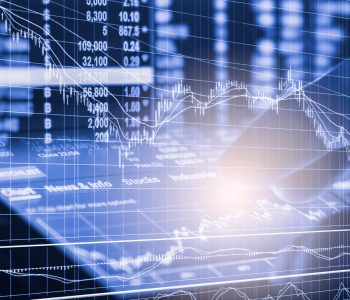 iStock.com/phongphan5922
Who Else Wants Safe Yields?
"Where can I find decent yields for retirement?"
For millions of retirees, this has become a pressing issue. Rock-bottom interest rates have pushed even the most dedicated savers to the edge.
After all, baby boomers have squirreled away money for decades. During those years, experts said you could earn plenty of investment income on your savings. Even people with a modest nest egg could enjoy a comfortable retirement.
That scenario hasn't played out as most of us expected. Thanks to record-low yields, most investments pay out next to nothing. If you plow a million-dollar portfolio into Treasury bills right now, you'll only earn enough to buy a cup of coffee each month.
In other words, we have to dig deeper to find safe, sizable investment income. To uncover some of these high-yield names, I ran a screen for the highest-yielding dividend stocks in the S&P 500.
Is it the fanciest screen in the world? Hardly. The S&P 500, though, represents a basket of some of the largest, most profitable companies in the country. By sticking to names in this index, we eliminate much of the stock market's riffraff.
Let's dig into the results.
| | | |
| --- | --- | --- |
| Company | Market Cap | Yield |
| Centurylink Inc (NYSE:CTL) | $10.5B | 11.3% |
| Macy's Inc (NYSE:M) | $6.4B | 7.2% |
| Seagate Technology PLC (NASDAQ:STX) | $10.1B | 7.2% |
| L Brands Inc(NYSE:LB) | $12.4B | 5.7% |
| Kimco Realty Corp (NYSE:KIM) | $8.0B | 5.7% |
| HCP, Inc. (NYSE:HCP) | $12.3B | 5.6% |
| AT&T Inc. (NYSE:T) | $218.0B | 5.5% |
| Helmerich & Payne, Inc. (NYSE:HP) | $5.6B | 5.4% |
| Iron Mountain Incorporated (Delaware) REIT (NYSE:IRM) | $10.8B | 5.4% |
| ONEOK, Inc. (NYSE:OKE) | $21.3B | 5.3% |
(Source: Yahoo! Finance)
Let me get one thing out of the way before we dig into these results.
You should only use stock screens like these as a place to start your research. I wouldn't call the list above a formal set of buy recommendations.
High yields can also precede trouble. When payouts start ticking into the double-digits, it often suggests that traders don't believe in the dividend. Like the items in a discount bin at the shopping mall, sometimes merchandise sells at a bargain price for a reason.
Take Centurylink Inc (NYSE:CTL), for instance. Right now, the Internet provider pays out $2.00 in dividends for every dollar generated in earnings. Worse, sales and profits have declined for years. If you're counting on these distributions to pay the bills, this could end in disaster.
That said, you can find some good names on this list.
Traders have flattened retail stocks, probably on account of Amazon.com, Inc. (NASDAQ:AMZN) making "road pizza" out of the industry. That said, Macy's Inc (NYSE:M) continues to crank out ample cash flow. If management can carve out an Amazon-proof niche, shares could look like a bargain with hindsight. 
AT&T Inc. (NYSE:T) churns out one of the safest dividends around. Investors also ignore the stock because everyone figures that future growth will be timid at best. You need to understand that you get a dividend here and not much else. But, with the yield over five percent, investors sitting around reinvesting their distributions will do pretty well as the years go by.
The story looks pretty simple at Iron Mountain Incorporated (Delaware) REIT (NYSE:IRM). The company stores paper documents for businesses, in addition to providing other security services. Sure, the operation has the excitement of a mashed potato sandwich, but Iron Mountain has delivered market-beating returns for decades.
Bottom line: You can find some interesting investment ideas by combing through high-yield stocks. Just don't skip your homework here. Be sure to dig into the financials, double-check the earnings, and investigate the payout. You want to buy a real dividend, not a problem company.