TJX Companies Inc Announces 25% Dividend Increase, Shares Soar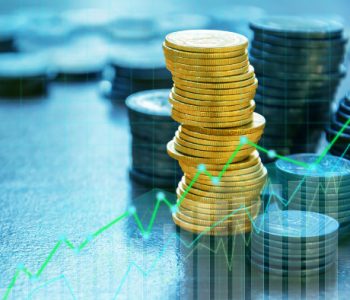 iStock.com./Foryou13
Dividend Hike Backed by Strong Earnings Growth
The retail industry hasn't been in the best of shape, but that did not stop TJX Companies Inc
(NYSE:TJX)—a multinational retailer—from raising its payout again.
On February 28, TJX Companies Inc announced that it plans to raise its regular quarterly dividend rate by 25% to $0.39 per share, starting with the June payment. If the plan gets approved by the company's board of directors, it would mark the 22nd consecutive year in which TJX has increased its payout. (Source: "Press Release," TJX Companies Inc, February 28, 2018.)
TJX Companies Inc currently operates several retail chains, including TJ Maxx, Marshalls, HomeGoods, Sierra Trading Post, HomeSense, and Winners.
With the proposed dividend hike, TJX stock offers a forward annual dividend yield of 1.89%.
The payout increase was backed by strong growth in the company's business. TJX also reported earnings on Wednesday. In the fourth quarter of the company's fiscal year 2018 ended February 3, 2018, net sales grew 16% to $11.0 billion. Adjusted earnings came in at $1.19 per share, up 16% from the year-ago period.
Mind you, paying an increasing dividend is not the only way through which the retail giant returns cash to investors. TJX Companies Inc also announced that it plans to repurchase approximately $2.5 billion to $3.0 billion of its own stock during the current fiscal year. A share buyback program like this would lower the number of shares outstanding, giving each existing shareholder a larger ownership of the company.
Investors liked the news. TJX shares surged 6.95% to $82.68 apiece on Wednesday.