5 Tips to Choose the Best Retirement Plan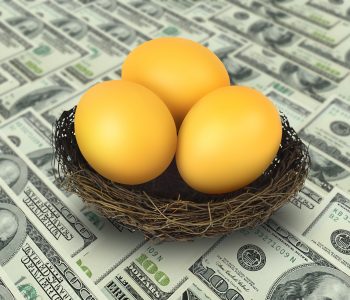 A Top Retirement Plan Suitable to Your Needs?
There is no magic formula for deciding which retirement plan is best for you or which plan will generate top returns. It all depends upon your own retirement goals, your level of income, and your ability to spare cash after your regular spending.
There also isn't a predetermined retirement plan that will help you to achieve your retirement objectives. In other words, you've got to tailor the various retirement options available to your needs in order to create your ideal retirement plan. This plan should generate top income fo you–enough to rely on during your golden years.
Here are some of the top retirement plans which may serve as a base for your own. Having a good knowledge about their features and tax treatment will give you a flexibility to pick the best retirement plan to meet your goals.
Individual Retirement Accounts (IRAs)
An individual retirement account, or IRA, is just like a savings account, only designed to help you save for retirement with its many tax advantages. There are two different types of IRAs,  traditional and Roth.
You can set up an IRA at a financial institution, such as your bank, or with your brokerage house. Once this retirement savings account is set up, you can buy stocks, mutual funds, and bonds, or you may want to keep your savings in cash in IRAs. An IRA account limits how much you can contribute tax-free to the IRA each year.
The biggest advantage of having an IRA retirement plan is that it puts you in the driver's seat, as you can decide which investment to choose from. If you want, you can also hire a professional adviser to manage your IRA retirement savings accounts.
The difference between a traditional IRA and Roth IRA is that the latter allows you to contribute after-tax income to your retirement savings account. You can withdraw earnings from this account tax-free after the age of 59-and-a-half.
Defined Contribution Plans
This is a plan that allows you to contribute a certain amount or percentage of your income each year towards a retirement savings account. These plans are usually designed by employers for the benefit of their employees.
With defined contribution plans such as 401(k)s, you're in control of your saving accounts; you choose whether to participate or not and how much to contribute. These plans also allow you to pick an investment option that works for you and to change your investment selections when you want to.
The biggest advantage of contributing to a defined retirement plan is that most employers match a certain portion of your contributions. Regardless of how your investment portfolio performs over the years, you immediately get a jump in your savings account, as employers, in some case,s match dollar-for-dollar.
Note that a defined contribution plan restricts when and how you can withdraw from these funds without invoking penalties. Further, your contributions are automatically deducted from your paycheck, so you don't have to make efforts each month to save for your retirement.
Retirement Plans: Pensions
Pensions are traditional retirement savings accounts which require a little effort on your part. An employer contributes all the money, which is managed by professional fund managers, so your pension plan remains active as long as you're working.
In today's economy, a traditional pension plan is offered primarily by state-owned employers, as the corporate world has moved to defined contributions.
Top Retirement Plans For the Self-Employed
If you're a self-employed, then a simplified employee pension (SEP) is the best retirement plan for you. You have many of the same options to save for retirement on a tax-deferred basis as employees participating in company plans.
With a simplified employee pension, you can contribute as much as 25% of your net earnings from self-employment. The maximum limit for 2015 and 2016 is up to $53,000. And if you have a really good year income-wise or you don't have a lot of tax deductions, you can shelter a large amount money into this savings account to reduce your tax bill. (Source: "Retirement Plans for Self-Employed People," Internal Revenue Service, last accessed October 19, 2016.)
Also Read:
Types of Employer-Sponsored Retirement Plans
Tips to Start Saving for Your Retirement
Guaranteed Income Annuities
In simple terms, an annuity is an insurance product that allows you to invest today and get a guaranteed income stream when you retire. Annuities are good for those people that don't have any other pension plans and are unsure if they have enough in retirement savings to live comfortably after retirement.
Annuities may be the best retirement plan for some people, providing guaranteed income as long as you live, but they come with some restrictions which you won't find in other retirement plans. For example, once you give your cash to the insurance company, you're locked in for life.
There are different types of annuities, with fixed-income annuities becoming rather popular, as yields on treasury bonds have fallen drastically in recent years.