Telstra Corporation Ltd Reports Earnings, Hikes Dividends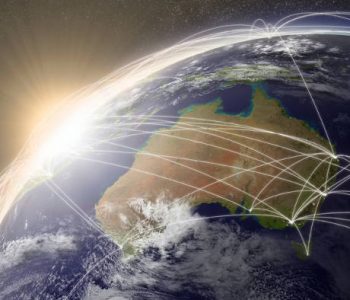 Announces Fully Franked Final Dividend of $0.155 Per Share
New York, NY—You might not have used its service, but this Australian telecom giant deserves the attention of income investors.
On Thursday, August 11, the Board of Directors of Telstra Corporation Ltd (ASX:TLS) announced a fully franked final dividend of $0.155 per share. This brings to total dividend for the financial year to $0.31 per share, a 1.6% improvement compared to the prior year. (Source: "Telstra releases 2016 financial results, announces $1.5 billion share buy-backs," Telstra Corporation Ltd, August 11, 2016.)
At today's price, Telstra has an annual dividend yield of 5.63%. In the past financial year, the company has distributed $3.8 billion to shareholders in the form of dividends.
At the same time, Telstra also announced a new share repurchase program. The company said that it would return up to approximately $1.5 billion of capital to shareholders through a $1.25 billion off-market share buyback and a $250 million on-market share buyback. (Source: "Telstra announces $1.5 billion share buy-backs," Telstra Corporation Ltd, August 11, 2016.)
Along with these two announcements, the telecom giant also reported financial results. On a reported basis from continuing operations, Telstra's total income increased 3.6% to $27.1 billion in the year ended June 30, 2016. Net profit after tax increased 35.9% to $5.8 billion, which included $1.8 billion from the sale of Autohome shares. Earnings per share came in at $0.474, a 37.4% increase from the prior year.
"Telstra has delivered another solid result for shareholders, growing revenue and EBITDA on a guidance basis, adding new customers and again providing consistent shareholder returns," said Andrew Penn, chief executive officer of Telstra. "There is no doubt that competitive intensity has increased across our segments and products. The rollout of nbn has progressed and the pace of technology innovation has continued to accelerate. This highlights the importance of our vision to become a world class technology company and our continued efforts to improve customer advocacy, drive value and growth from our core businesses and build new growth businesses."
Going forward, Telstra expects to achieve mid-to high single-digit income growth and low-to mid single-digit earnings before interest, taxes, depreciation, and amortization (EBITDA) growth in its fiscal 2017. The company is also committed to invest up to an extra $3.0 billion over the next three years to improve its network.