Tiffany & Co.: This Is Why TIF Stock Is Surging Today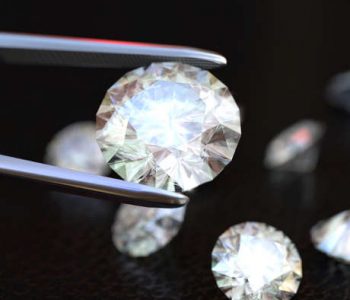 Strong Results Send TIF Stock Soaring
Tiffany & Co. (NYSE:TIF) reported a surprise increase in sales last quarter, signaling that a turnaround could be in the works for the embattled TIF stock.
Revenues increased 1.2% to $949.3 million, while Wall Street had expected a sales drop to $923.7 million. Profits increased 4.5% to $95.1 million, or $0.76 per share, compared with $91.0 million, or $0.70 per share, during the same period a year earlier. Analysts polled by Thomson Reuters expected earnings to drop to $0.67 per share. (Source: "Tiffany Sees Modest Improvement In Third Quarter Results: Management Maintains Its Full Year Earnings Outlook," Tiffany & Co., November 29, 2016.)
Chief Executive Officer Frederic Cumenal was "encouraged by some early signs of improvement in sales trends," but noted that executives were looking for more positive data before today's report could be consider an "inflection point."
Shares of TIF stock soared 7.5% to $84.11 in early Tuesday trading.
Currency headwinds and sluggish economic growth have pinched jewelry sales both in the U.S. and worldwide. The resulting pessimism among investors pushed Tiffany shares to 17 times forward earnings, the lowest valuation for TIF stock since the financial crisis. Today's strong quarter, however, signals the worst could be over for the luxury retailer.
The company's sales increased 13% in Japan, in part thanks to the increased strength of the yen versus the U.S. dollar. Sales in the Asia-Pacific region rose four percent (three percent when adjusted for currency fluctuations).
Sales declined in the U.S. from a year earlier, but the quarter was much better than most analysts had expected. The results from Tiffany come after Signet Jewelers Ltd. (NYSE:SIG) posted better-than-expected results last week, leaving investors optimistic the holidays could be especially strong.
"This year, we've added exciting new designs across our jewelry and watch categories and are pleased with initial customer response." Cumenal wrote in the company's press release. "As the global environment continues to reflect economic and other challenges that we believe are continuing to affect customer demand, it is more important than ever that we remain focused on strategies to deliver extraordinary products and experiences to our customers. Over the long-term, our objective is to enhance profitability and productivity through sales growth and prudent expense and inventory management, while further strengthening our competitive position among global luxury brands." (Source: Ibid.)
Beyond the TIF stock price pop, today's better-than-expected results could also be good news for income investors. In June, the company passed on a modest 12.5% distribution hike and boosted its share buyback program. With more cash coming in the door, management could have more room for a bigger dividend hike when the board meets to discuss the matter early next year.
Shareholders will also be waiting the company's next quarterly report closely. Management is sticking to the previous full-year guidance, with worldwide net sales and earnings per share expected to decline by a low- to mid-single-digit percentage in 2016. If the company can deliver on those modest expectations, it could signal a turnaround for the luxury retailer and TIF stock.