Tiffany & Co. Hikes Dividend Despite Earnings Drop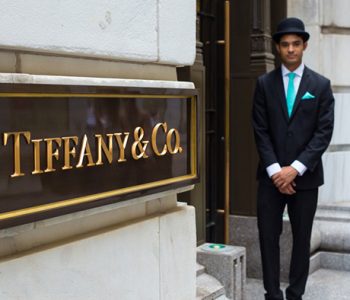 Tiffany & Co. (NYSE:TIF) had a lackluster quarter, but that did not prevent it from raising its dividend again.
On May 26, Tiffany announced a 12.5% increase in its quarterly dividend to $0.45 per share. The company now has an annual dividend rate of $1.80, or a yield of 2.8% at today's stock price. (Source: "Tiffany Increases Quarterly Dividend by 12.5%," Tiffany & Co., May 26, 2016.)
"Despite recent pressures on earnings growth, our Board believes that Tiffany has the ability to generate substantial cash flow to reinvest in its business as well as to continue to return excess cash to shareholders," said Tiffany's Chairman Michael J. Kowalski. (Source: Ibid.)
Note that the luxury jewelry retailer has quite an impressive track record when it comes to dividend growth. In the past 14 years, Tiffany has increased its dividends 15 times and also increased the payout ratio over the period. The company said that its long-term goal is to maintain a mid-40s payout ratio.
However, despite the dividend hike, the stock market is quite concerned about Tiffany's future. The company reported earnings yesterday, and the results don't look very good.
In the quarter ended April 30, net sales for the jeweler declined seven percent year-over-year to $891 million. Comparable store sales declined nine percent even after excluding any impact from exchange rate fluctuations. (Source: "Tiffany Reports First Quarter Results," Tiffany & Co., May 25, 2016.)
The bottom line was even worse. The company reported net earnings of $87.0 million, down 17.1% year-over-year.
The problem is that people were simply not spending at Tiffany as much as before. Worldwide net sales were lower than the previous year in all regions except Japan. The company said that there was "a continuation of softness in spending by both local customers and foreign tourists." (Source: Ibid.)
Going forward, the company plans to increase its gross retail square footage by two percent through 11 openings, six relocations, and 10 closings this year.
However, the company's financials are expected to continue to deteriorate. Management forecasts that in the second quarter, Tiffany's earnings-per-share (EPS) will decline by a similar rate as in the first quarter. For the full year, the drop in EPS is expected to be in the mid-single-digit range.