Thomson Reuters Corp: Why TRI Stock Is Attractive For Income Investors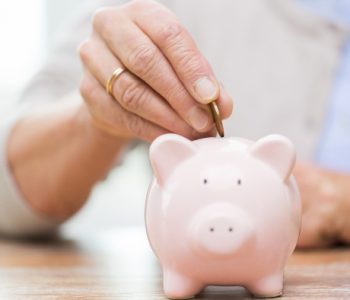 TRI Stock: Offering a Decade of Value to Shareholders
As a major news source, Thomson Reuters Corp (NYSE:TRI) exerts tremendous influence on how we view the world. As a transmitter of knowledge and information worldwide, the corporation has a presence in more than 100 countries, where it employs some 60,000 people. Thomson Corporation's strategic acquisition of British-based Reuters Group in 2008 cemented TRI stock becoming what was already a valuable income investment.
Since 2004, Thomson Reuters stock has returned $14.0 billion to shareholders through a combination of dividends and buybacks.  More than a decade's worth of capital appreciation, dividend income, and steady price growth have made TRI stock a boon to income investors. (Source: "Thomson Reuters Corp. Is Buying Back Millions of its Own Shares," The Motley Fool, September 28, 2016.)
At the executive level, Thomson Reuters stock appears confident in its ability to maintain and perhaps even exceed its current trajectory. In 2015, the company purchased 6.5 million of its common shares, which is equivalent to roughly $269.0 million. Thomson Reuters stock has even bigger buyback ambitions and, through private agreements with third-party sellers, is planning on buying back up to 37.5 million in common shares between May 30, 2016 and May 29, 2017. (Source: "Thomson Reuters plans $269 million share buyback," LeapRate, September 26, 2016.)
TRI stock saw a slight decline in second-quarter revenue, reflecting broader market uncertainty tied to June's Brexit vote. Earnings were $350.0 million, or $0.45 per share, up from $281.0 million, or $0.33 in Q2 2015. Revenues slipped to $2.77 billion from $2.8 billion a year ago. TRI stock's current dividend yield is 3.4%, more than double the technology industry average of 1.9%. (Source: "Thomson Reuters reaffirms outlook amid Brexit fallout," The Globe and Mail, July 28, 2016.)
TRI Stock: Less Is More
Thomson Reuters Corp describes itself as, "the world's leading source of intelligent information for businesses and professionals." It therefore comes as no surprise that the company recently announced the sale of its Intellectual Property & Science division to ONEX Corporation and Baring Private Equity Asia for $3.55 billion, allowing it to focus on core information and financial products. The move enables Thomson Reuters stock to shed costs after losing market share in the wake of the 2008 financial crisis. (Source: "Thomson Reuters Agrees to Sell Intellectual Property Unit," Bloomberg, July 11, 2016.)
TRI stock maintains a leadership position in the financial data sector, where it competes with juggernauts Dow Jones, Bloomberg L.P., and Pearson plc (NYSE:PLO). By making more time and resources available to its core industry, Thomson Reuters stock is well positioned to remain ahead of its competitors.
The Bottom Line on TRI Stock
The merger of Thomson Corporation and Reuters in 2008 created the foundation for a flourishing business that enjoys brand recognition, steady growth, and value-added returns to shareholders. Thomson Reuters Corp is now the worldwide leader in financial data. TRI stock has enjoyed 22 consecutive years of dividend growth, with a yield that is consistently over three percent. This has proven to be a very reliable source of income for value investors.
As the conveyor of critical financial information and news, Thomson Reuters stock also enjoys recurring revenue that adds to its stability and overall attractiveness. Currently, 87% of the TRI stock's revenues are recurring sales. The growth and widespread adoption of information technology, combined with TRI stock's subscription-based model, give the company a competitive advantage that few income investors will be able to pass up. (Source: "Thomson Reuters Reports Second-Quarter 2016 Results," Thomson Reuters Corp, July 28, 2016.)