Thomson Reuters Corp: Overlooked Dividend Giant Just Raised Its Payout Again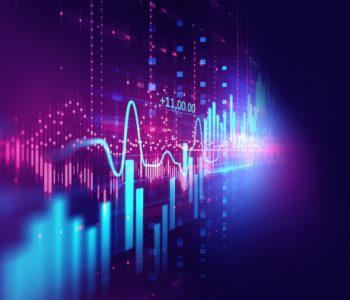 iStock.com/monsitj
A Top Dividend Stock You Likely Haven't Considered
In the investment world, Thomson Reuters Corp (NYSE:TRI) needs no introduction. But did you know that other than providing news and information services to professionals around the world, the company also dishes out a steadily increasing stream of dividends?
The current Thomson Reuters Corp was created after Thomson Corporation purchased Reuters Group in April 2008. Prior to that, Thomson was one of the leading information companies in the world, while Reuters Group was a media and financial information company. Both companies have been around for over a century.
Today, the combined Thomson Reuters operates through multiple segments, including Financial & Risk, Legal, Tax & Accounting, and Reuters News. The company boasts a large and diverse customer base, as it earns 62% of its revenue from the Americas; 27% from Europe, the Middle East, and Africa (EMEA); and 11% from Asia. No single customer accounts for more than two percent of TRI's total revenue. (Source: "Summer 2018," Thomson Reuters Corp, last accessed October 19, 2018.)
Financial professionals have been using the company's services for decades. What's lesser-known, though, is that Reuters has also done a terrific job at returning cash to investors.
Thomson Reuters Corp: Delivering Annual Dividend Increases
Earlier this month, the company announced that its board of directors has approved a quarterly dividend rate of $0.35 per share, representing a 1.4% increase from its previous payout. The new dividend will be paid on December 17, 2018 to shareholders of record as of November 15. (Source: "Thomson Reuters Outlines Steps to Complete the Return of US$10 Billion to Shareholders and Announces Dividend Increase," Thomson Reuters Corp, October 8, 2018.)
With this dividend hike, 2018 would mark the 25th consecutive year in which the company has raised its payout.
Just think about that for a second: the world economy went through plenty of ups and downs over the past quarter of a century, but TRI stock managed to provide shareholders with bigger dividend checks every single year.
What's more is that the company has also been repurchasing its shares. This does not put money in shareholders' pockets directly, but when Thomson Reuters buys back its stock, it reduces the number of shares outstanding, so each existing shareholder gets to own a slightly larger portion of the company.
From 2012 to 2017, Thomson Reuters spent $5.7 billion on share repurchases, which was a substantial amount, considering that the company has a market capitalization of around $26.5 billion.
Running a Rock-Solid Business
At the current share price, TRI stock offers an annual yield of three percent. While the number itself does not seem like much, the company deserves income investors' attention due to the durability and growth of its payout.
You see, Thomson Reuters is one of my favorite dividend stocks because the company has a subscription-based revenue model. That is, it does not make one-time sells. Instead, subscribers have to pay a fee to use its service periodically.
According to the company's latest investor presentation, approximately 86% of its total revenue comes from subscription and similar arrangements. This allows Thomson Reuters to generate a predictable stream of cash flow, which can then be used to fund its dividends. (Source: Thomson Reuters Corp, last accessed October 19, 2018, op cit.)
Moreover, the company provides an essential service to the modern business world: information. People need info to make more informed decisions. And as one of the biggest players in the industry, Thomson Reuters has a large and loyal customer base that keeps coming back year after year.
Business has been growing, too. In the second quarter of 2018, Thomson Reuters generated $1.3 million of revenue, representing a two percent increase year-over-year. In the first six months of this year, revenue grew three percent under constant currency. (Source: "Thomson Reuters Reports Second-Quarter 2018 Results," Thomson Reuters Corp, August 8, 2018.)
Bottom line: While using Thomson Reuters Corp's financial and information services, investors might also want to take a look at TRI stock's growing dividends.