Thomson Reuters Corp: The Most Overlooked Dividend Growth Stock on the Market?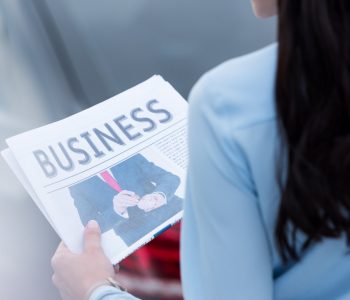 TRI Stock Is About More Than Just News
Many income investors read Reuters news, but not everyone knows that the company behind the news agency has one of the best dividend growth stocks on the market.
Allow me to explain.
Thomson Reuters Corp (NYSE:TRI), which was formed when Thomson Corporation purchased Reuters Group in April 2008, is one of the leading providers of business information services.
In February, Thompson Reuters' board of directors approved a quarterly cash dividend of $0.405 per share, representing a 6.6% increase from the company's prior quarterly payment of $0.38 per share. (Source: "Thomson Reuters Reports Fourth-Quarter and Full-Year 2020 Results," Thomson Reuters Corp, February 23, 2021.)
With Thomson Reuters stock trading at $87.45 per share, the new quarterly dividend rate translates to an annual yield of 1.9%.
I know, that's not exactly a number to brag about, as there are plenty of higher-yielding stocks on the market. But here's the thing: the announcement marked the company's 28th consecutive year of dividend increases. (Source: Ibid.)
Furthermore, we know that, due to impacts from the COVID-19 pandemic, the rate of dividend growth—even from the most well-known dividend giants—was generally smaller than usual over the past year. At Thomson Reuters, though, the latest dividend increase was its largest one since 2008.
The company has no problem covering its payout. In 2020, Thomson Reuters Corp generated adjusted earnings of $1.85 per share. Considering that TRI stock paid four quarterly dividends totaling $1.52 per share for the year, it had a payout ratio of 82.2%. (Source: Ibid.)
The margin of safety would be even wider if you use free cash flow for the calculation. Last year, Thomson Reuters generated $1.3 billion in free cash flow while paying total dividends of $730.0 million. That resulted in a payout ratio of 54.9%. (Source: "Annual Report 2020," Thomson Reuters Corp, March 10, 2021.)
And if you're concerned that the news agency business is too old to generate growth, keep in mind that Thomson Reuters is much more than just a news agency. Today, the company operates through five segments: Legal Professionals, Corporates, Tax & Accounting Professionals, Reuters News, and Global Print. The first three segments, known as the "Big 3," were responsible for generating 79% of the company's total revenue last year. So the news division is actually just a small part of Thomson Reuters Corp's business.
The best part is, while Reuters is an old company (its history can be traced all the way back to 1851), its business is still growing.
In the fourth quarter of 2020, Thomson Reuters generated $1.6 billion of revenue, representing a two-percent increase year-over-year. Its "Big 3" segments collectively grew their sales by five percent organically.
At the same time, the company's adjusted earnings before interest, taxes, depreciation, and amortization (EBITDA) rose 33% year-over-year to $525.0 million. Its adjusted earnings came in at $0.54 per share for the quarter, up 46% from the $0.37 per share earned in the year-ago period.
Going forward, management expects Thomson Reuters to achieve organic revenue growth of three to four percent in 2021, driven by the "Big 3" segments' organic sales growth of 4.5% to 5.5%. Moreover, the sales growth is projected to increase at an even faster pace in 2022 and 2023. (Source: "2020 Fourth-Quarter & Full-Year Results," Thomson Reuters Corp, February 23, 2021.)
Bottom Line on Thomson Reuters Corp
Despite the number of Reuters articles we read, Thomson Reuters stock is not a particularly famous dividend stock.
In reality, though, TRI stock could be a gem hidden in plain sight.