THL Credit, Inc.: This 13.8% Yielder is Worth a Look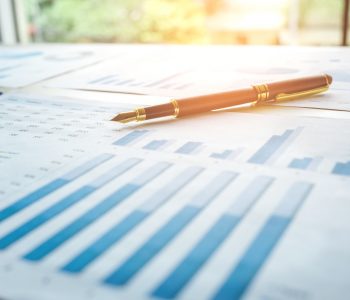 iStock.com/SARINYAPINNGAM
A High-Yield Stock You Likely Haven't Considered
In today's market, ultra-high dividend yields often serve as warning signs. But in the case of THL Credit, Inc. (NASDAQ:TCRD), the company's double-digit payout may actually be worth considering. Let me explain.
The first thing to check when you come across ultra-high yielders is dividend safety. THL Credit pays quarterly dividends of $0.27 per share, giving TCRD stock a staggering annual yield of 13.8% at the current price.
So, does the company make enough profits to cover its payout?
Well, in 2017, THL Credit generated net investment income of $39.7 million, or $1.21 per diluted share. Since the company declared total dividends of $1.08 per share for the year, it achieved a payout ratio of 89.3%, leaving a margin of safety. (Source: "THL Credit Reports Fourth Quarter 2017 Financial Results and Declares a Dividend of $0.27 Per Share," THL Credit, Inc., March 6, 2018.)
Second, because high-yield stocks are not known for their growth prospects, you'll want to evaluate whether their businesses are sustainable, going forward.
On that front, note that THL Credit is a closed-end investment firm. It specializes in providing financing solutions to lower-middle-market companies in the U.S.
While THL Credit provides both debt and equity financing, its focus is on making senior secured loans. As of December 31, 2017, THL Credit had investments in 47 portfolio companies, totaling $608.0 million. (Source: "Investor Presentation," THL Credit, Inc., last accessed April 3, 2018.)
Here's the neat part: because lower-middle-market companies are less established than large corporations, banks don't always lend to them. As a result, these companies often have to pay higher costs to get financing. And that has created an oversized interest income stream for THL Credit; by the end of 2017, the company's portfolio had a weighted average yield of 10.7%.
Since THL Credit's weighted average cost of debt stood at 5.1% at the end of last year, it was earning a huge spread of 5.6%.
And because THL Credit chooses to be regulated as a business development company (BDC), it must distribute at least 90% of its taxable profits to shareholders every year in the form of dividends. By earning an oversized interest spread on its investments, this company can afford to establish a generous dividend policy.
Going forward, THL Credit, Inc. is well positioned to keep generating that interest income. By the end of 2017, approximately 93% of the loans in the company's debt portfolio bore interest at floating rate, leaving only seven percent of the portfolio invested in fixed-rate debt. This means that if interest rates go up—a high possibility for 2018 and beyond—THL Credit would earn higher interest income from its debt portfolio.
Last, but certainly not least, THL Credit, Inc. has improved its risk profile in recent years. We know that high-yield debt is not the safest type of investment, but today, first-lien debt accounts for more than two-thirds of THL Credit's portfolio. As a first-lien lender, the company will be the first one to get paid in the event of a default.
In comparison, first-lien loans made up just 26% of THL Credit's portfolio at the end of 2012. By increasing the company's focus on senior secured debt, THL Credit makes sure that, if a borrower can't repay their debt, there's still a chance of getting some money back.
As it stands, TCRD stock's 13.8% yield looks like an opportunity.