This Technology Stock Pays Monthly Dividends with a 10.3% Yield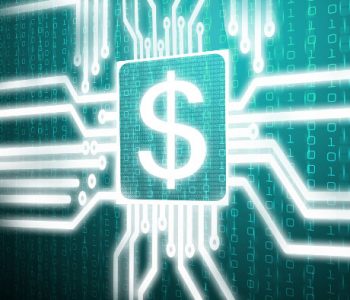 iStock.com/Singkham
Top Monthly Dividend Stock to Research
When it comes to finding monthly dividend stocks, real estate is probably the first sector to come to mind. Because tenants have to pay rent every month, real estate companies can afford to have a monthly dividend policy. Today, however, I'm going to show you a monthly dividend stock that doesn't come from the real estate sector. Instead, it makes money from technology.
The company in question is Horizon Technology Finance Corp (NASDAQ:HRZN). Headquartered in Farmington, Connecticut, Horizon is a specialty finance company that provides capital to venture capital-backed companies in four target industries: technology, life science, healthcare information and services, and clean tech.
Technology is by far the company's biggest segment. As of September 30, 2017, Horizon had approximately 71% of its portfolio invested in technology companies. (Source: "Investor Presentation," Horizon Technology Finance Corp, last accessed January 16, 2018.)
Also Read:
Dividend Investing: 3 Technology Stocks Yielding Up to 11%
Of course, even well-established tech companies are not known for paying the most generous dividends. Because of the fast-changing nature of the tech industry, companies often have to reinvest a substantial part of their profits (if they have any) just to stay relevant, meaning there's not much cash left to pay dividends.
So, how can Horizon—a company that invests in up-and-coming tech firms—afford to pay monthly distributions?
Well, the answer lies in the nature of its business. Unlike retail tech investors who buy common shares on the stock market, Horizon focuses on the lending side of the business. Well, according to the company, "our investment objective is to maximize our investment portfolio's return by generating current income from the debt investments we make and capital appreciation from the warrants we receive when making such debt investments." (Source: "Fact Sheet," Horizon Technology Finance Corp, last accessed January 16, 2018.)
By the end of the third quarter of 2017, the company's portfolio consisted of 36 secured loans with an aggregate fair value of $161.0 million. In comparison, Horizon's warrants, equity, and other investments only totaled $15.0 million.
With most of its portfolio made up of debt investments, Horizon can distribute some of its interest income to shareholders. In fact, because Horizon chooses to be taxed as a business development company, it has to pass most of its profits to shareholders through cash dividends. In return, the company doesn't have to pay income tax at the corporate level.
Right now, Horizon pays monthly dividends of $0.10 per share, giving HRZN stock an annual yield of 10.3%.
The payout is also safe. According to Horizon's most recent earnings report, the company generated net investment income of $0.33 per share in the third quarter of 2017. This was more than enough to cover its total dividends of $0.30 per share declared during this period. (Source: "Horizon Technology Finance Announces Third Quarter 2017 Financial Results," Horizon Technology Finance Corp, October 31, 2017.)
And if you are concerned about the creditworthiness of small tech firms, keep in mind that Horizon does not invest in early-stage companies. In the technology market, Horizon lends to later-stage and venture-growth-stage companies. At the same time, most of the money is lent out through senior-term loans secured by first lien. So in the event of a borrower's bankruptcy or liquidation, the proceeds will be first used to repay Horizon.
With a generous payout backed by a stable business model, this monthly dividend stock represents a unique way for income investors to get some exposure to the fast-growing tech sector.