This Safe 7.9% Dividend Yield Is Well-Positioned to Grow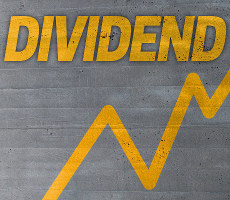 iStock.com/efqwef
A High-Yield Dividend Growth Stock You Likely Haven't Considered
In a market where most stocks pay less than four percent, a safe and growing 7.9% dividend yield deserves income investors' attention.
The company in question is Medical Properties Trust, Inc. (NYSE:MPW), a real estate investment trust (REIT) headquartered in Birmingham, Alabama.
As its name suggests, MPW is not the average REIT that owns office buildings and shopping malls. Instead, the company focuses on medical properties. Its portfolio consists of acute care hospitals, inpatient rehabilitation hospitals, long-term acute care hospitals, and other medical and surgical facilities.
Because Medical Properties Trust provides capital to acute care facilities through long-term triplenet leases, the company can collect a steady stream of rental income. And since MPW is structured as a REIT, it is required by law to distribute most of its profits to shareholders in the form of dividends.
Also Read:
Best Dividend Stocks to Watch in 2018
Right now, Medical Properties Trust pays quarterly dividends of $0.25 per share, giving MPW stock an annual yield of 7.9%.
The payout is also safe. The company reported earnings earlier this month. In full-year 2017, Medical Properties Trust generated normalized funds from operations (FFO) of $1.35 per share while declaring total dividends of $0.96 per share. That translated to a payout ratio of just 71.1%. (Source: "Medical Properties Trust, Inc. Reports 2017 Fourth Quarter and Annual Results," Medical Properties Trust, Inc., February 8, 2018.)
At Income Investors, we generally prefer companies that pay out less than 75% of their profits so that, even when business slows down, there's still a good chance for them to cover their dividends. At 71.1%, MPW stock's payout ratio is within our comfort zone.
Other than offering a safe and substantial yield, Medical Properties Trust is well-positioned to grow its payout. For full-year 2018, management expects the company to generate normalized FFO of $1.42 to $1.46 per diluted share, which—at the midpoint—would represent a 6.7% increase from 2017.
MPW recently raised its quarterly dividend rate to $0.25 per share or $1.00 per share annually. Therefore, at the midpoint of MPW's normalized FFO guidance, the company would achieve a payout ratio of just 69.4% in 2018, leaving a wide margin of safety.
Since 2013, Medical Properties Trust has increased its quarterly dividend rate every year, by a total of 25%. (Source: "Dividend History," Medical Properties Trust, Inc., last accessed February 22, 2018.)
Of course, if you have been following the markets, you would know that REITs aren't exactly the hottest commodities at the moment. With interest rates on the rise, some investors are concerned about higher debt repayment burdens at real estate companies.
The good news is, even though Medical Properties Trust carries debt (like most REITs), almost 79% of its debt bears fixed interest rates. This reduces the company's exposure to the rising interest rate environment. (Source: "Fourth Quarter 2017 Supplemental Information," Medical Properties Trust, Inc., last accessed February 22, 2018.)
With a stable business model, a generous dividend policy, and growing cash flows, MPW stock is a top pick for dividend growth investors.