CBRL Stock: A Top Dividend Stock Worth Owning for Income Investors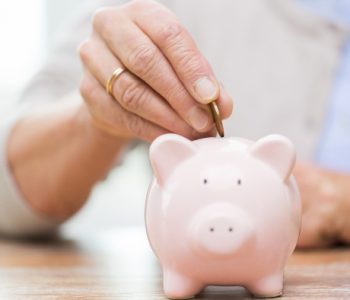 Cracker Barrel Is a Top Dividend Stock
Cracker Barrel Old Country Store, Inc. (NASDAQ:CBRL) is stock that doesn't make headlines very often, but that doesn't mean income investors should ignore it.
Cracker Barrel develops and operates the Cracker Barrel Old Country Stores concept. Its stores consist of a restaurant and a gift shop. The restaurants serve home-style country food such as meatloaf and homemade chicken and dumplings, while the gift shops offer various decorative and functional items such as rocking chairs, cookware, and toys. The company was founded in 1969 in Lebanon, Tennessee and currently operates 641 company-owned Cracker Barrel locations and four company-owned Holler & Dash Biscuit House locations in 43 states.
Other than offering home-style country food, Cracker Barrel also provides a steady stream of dividends to income investors. Right now, the company pays $1.15 per share on a quarterly basis, translating to an annual dividend yield of 2.84%. In just the past five years alone, Cracker Barrel's quarterly dividend rate has increased 360%. (Source: "Dividend History," Cracker Barrel Old Country Stores, Inc., last accessed March 12, 2017.)
Of course, in order to keep raising its payout to income investors, Cracker Barrel needs to grow its earnings. And on that front, there has been good news.
According to earnings reported last month, in the second quarter of Cracker Barrel's fiscal 2017, which ended January 27, 2017, the company's revenue grew 1.1% year-over-year to $772.7 million. Earnings per share came in at $2.19, a nine-percent improvement from the year-ago period. (Source: "Cracker Barrel Reports Results for Second Quarter Fiscal 2017 and Reaffirms Earnings Guidance for Fiscal 2017," Cracker Barrel Old Country Stores, Inc., February 21, 2017.)
Comparable store restaurant sales—one of the most important performance metrics for restaurant chains—increased 0.6% year-over-year. This number might not look that impressive on its own, but note that recent months haven't been the nicest to the restaurant industry. Even some of the most popular restaurants have reported year-over-year declines in comparable-store sales, so a 0.6% growth rate is actually good news for Cracker Barrel. Moreover, this marked the company's 11th consecutive quarter of positive comparable store restaurant sales.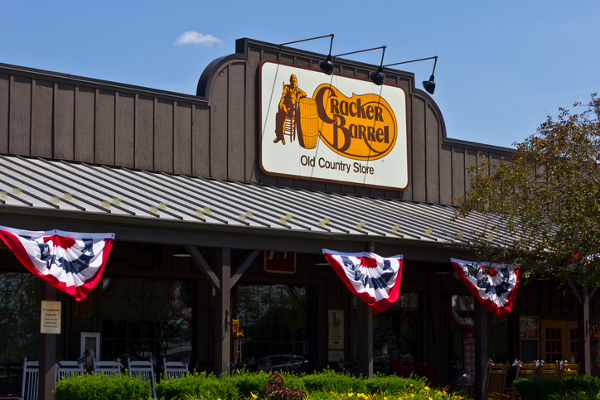 Crack Barrel has also improved its profitability. For the quarter, operating income as a percent of total revenue increased 150 basis points over the year-ago period to 10.7%.
Going forward, the company expects to open eight new Crack Barrel stores and four new Holler & Dash Biscuit House restaurants in its fiscal 2017. Comparable-store restaurant sales are expected to be between 0.5% and one percent for the full year. Earnings per share is expected to come in the range of $8.10 to $8.25, which at the midpoint would represent a four percent increase from the previous fiscal year.
Food prices have been declining, which may lead to people eating more at home. Concerns like this mean the restaurant industry is far from being an investor favorite these days. However, this could also mean that the sector is not as bloated in terms of valuations as the other sectors in today's stock market. In fact, Cracker Barrel stock offers good value for the money. Trading at $162.20 apiece, the company has a price-to-earnings (P/E) multiple of 19.43 times, which is significantly lower than the restaurant industry's average P/E of 38.60 times.
Also Read:
4 Best Long-Term Dividend Stocks to Watch in 2017
7 Dividend Stocks to Invest into in 2017
The Bottom Line On CBRL Stock
At the end of the day, don't forget that Cracker Barrel is a company that is willing to return value to shareholders through dividends. In the past two years, the company paid two special dividends on top of its regular dividend: a $3.00-per-share special dividend paid in August 2015 and a $3.25-per-share special dividend paid in July 2016.
There are many companies with solid operations, but not all of them are returning as much cash as they can to shareholders by paying dividends. That's why CBRL stock is worth owning for income investors.