This Recession-Proof Dividend Stock Just Raised Its Payout Again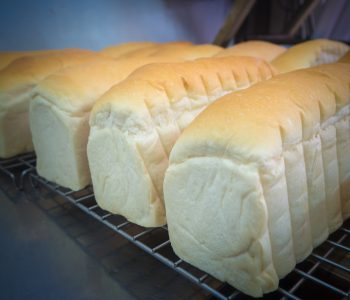 iStock.com/ShaheenK
If You Want Reliable Dividends, Read This
Making bread doesn't seem like an exciting business, but the business can deliver some serious dividend growth.
Case in point: Flowers Foods, Inc. (NYSE:FLO) is the second-largest producer of packaged bakery goods in the United States. The company has been paying uninterrupted quarterly dividends for more than a decade, and the payout has only been increasing.
As a consumer, you might not have heard the name Flowers Foods directly, but you'll likely have seen some of its products at your local grocery store.
The company owns some of the most well-known brands in the business, including "Wonder," "Nature's Own," "Dave's Killer Bread," "Tastykake, and "Mrs. Freshley's." Flowers Foods currently operates 47 bakeries in 18 states. Its direct-store-distribution network reaches approximately 85% of the U.S. population. (Source: "First Quarter 2018 Review & Investor Overview," Flowers Foods, Inc., May 17, 2018.)
By having an established position in the packaged bakery goods market, Flowers Foods runs a stable business. Think about it: When the economy enters a downturn and people's disposable income declines, consumers will likely spend less on luxury products. But bread, a necessity, will probably be the last thing that people cut from their shopping list.
In other words, the company is well-positioned to keep generating profits through thick and thin.
The profits are also protected by its strong brand portfolio. Flowers Foods introduced "Nature's Own" brand in 1977, which has now become the No. 1 loaf bread brand in the country. "Wonder," another popular Flowers Foods brand, currently has 98% consumer awareness.
When it comes to staple foods like bread, consumers prefer trusted brand names. The company's portfolio of brands with strong recognition should help it continue the success.
Steadily Increasing Dividends
To investors, Flowers Foods' recurring business has translated into a reliable income stream. As a matter of fact, the company managed to pay not only a steady dividend, but an increasing one.
Flowers Foods has raised its quarterly dividend rate every year for the past 15 years. In just the last five years alone, the company's payout has grown by more than 50%. (Source: "Dividends & Stock Splits," Flowers Foods, Inc., last accessed May 29, 2018.)
The latest dividend hike arrived last month, when the company's board of directors approved a six-percent increase to its quarterly dividend rate to $0.18 per share. Trading at around $20.00 apiece, FLO stock offers investors an annual dividend yield of 3.6%.
The best part is, despite those dividend increases, Flowers Foods wasn't really paying out all that much. In 2017, the company's adjusted earnings came in at $0.89 per diluted share. Considering that Flowers Foods paid total dividends of $0.67 per share during the year, it had a payout ratio of 75.3%, leaving a margin of safety. (Source: "Flowers Foods, Inc. Reports Fourth Quarter and Full Year 2017 Results," Flowers Foods, Inc., February 7, 2018.)
Things turned out to be even better this year. In the first quarter of 2018, Flowers Foods generated adjusted earnings of $0.30 per diluted share, representing a 20% increase year-over-year. The number also easily covered its quarterly dividend payment of $0.17 per share. (Source: "Flowers Foods, Inc. Reports First Quarter 2018 Results," Flowers Foods, Inc., May 16, 2018.)
With a growing business and a conservative payout ratio, Flowers Foods should have no problem continuing its dividend increase track record.