This Overlooked Energy Stock Pays Investors a Generous Yield of 10.3%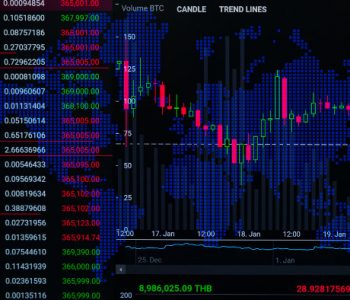 iStock.com/Sirintra_Pumsopa
A High-Yield Stock You Likely Haven't Considered
It's no secret that yield-seeking investors often have dig into the out-of-favor sectors of the stock market. And one of my favorite places to find high-yield opportunities is the energy sector.
You see, oil and gas prices plunged dramatically since the summer of 2014. As a result, energy stocks had a huge sell-off. Because dividend yield moves inversely to share price, some of those beaten-down stocks are now offering very attractive yields.
Global Partners LP (NYSE:GLP) is one of them. Headquartered in Waltham, Massachusetts, Global Partners is in the midstream energy logistics and marketing business. The partnership's unit price fell by more than 50% over the last three years, and now pays investors a staggering annual yield of 10.3%.
Of course, such a drastic drop in unit price could simply be the result of deteriorating fundamentals. And if a company's business is not solid, it won't be a good fit for a long-term income investor's portfolio, no matter how high its yield is.
Also Read:
GLP Stock: Earn a Double-Digit Yield From This Energy Partnerships
The good news is, that's not really the case for Global Partners LP. While the partnership's stock price was negatively impacted by the commodity price downturn, it still runs solid operations to back its payout. Let me explain.
As of September 30, 2017, Global Partners has 25 refined petroleum bulk product terminals with an aggregate storage capacity of 12.2 million barrels. This gives the partnership one of the largest terminal networks of petroleum products and renewable fuels in the Northeast. (Source: "Q3 2017 Investor Presentation," Global Partners LP, last accessed January 30, 2018.)
Operating these terminals is a straightforward business. Energy companies pay GLP a fee to store their energy products at its terminals. The fee-based nature of the business means the partnership doesn't have to worry too much about the movement in oil and gas prices.
Moreover, Global Partners has a huge retail business. The partnership owns, leases, and/or supplies to a total of 1,500 gas stations, and also has 234 company-operated convenience stores.
At the same time, GLP is one of the largest distributors of gasoline, distillates, residual oil, and renewable fuels to wholesalers, retailers, and commercial customers in New England and New York.
To see how massive the partnership's operations are, here are some numbers. Over the 12-month period ended September 30, 2017, Global Partners' energy infrastructure in the Northeast was responsible for delivering gasoline that filled up 693,000 automobile tanks per day. What's more, diesel fuel that filled up 20,000 diesel trucks per day. It also helped deliver heating oil for 40,000 homes.
In other words, Global Partners runs a business that's backed by solid demand. And if commodity price falls, it would actually increase the demand for gasoline, which would boost the partnership's distribution and retail business.
Indeed, despite the downturn in oil and gas prices, the partnership's profitability has been consistently improving. In 2013, Global Partners' total product margin was $0.066 per gallon. Since then, total product margin has increased every single year to $0.125 per gallon in 2016, and then to $0.137 per gallon in the trailing 12 months. (Source: Ibid.)
In a beaten-down industry, a business that's becoming increasingly profitable is certainly a rare find. Combined with its 10.3% dividend yield, Global Partners LP deserves the attention of income investors.