EPR Properties (NYSE:EPR): A Monthly Dividend Stock Pays Investors a Solid 5.4%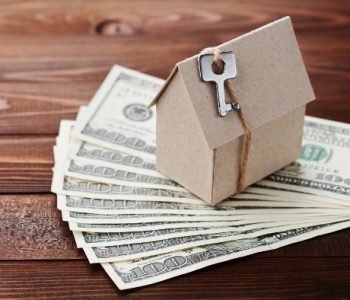 Collect Monthly Rent from EPR Properties
Regular readers of this column would know that monthly dividend stocks are some of the best investment vehicles for income investors. Today, let's take a look at another top monthly dividend stock: EPR Properties Real Estate Trust (NYSE:EPR).
As the name suggests, EPR Properties is a real estate investment trust, or REIT. REITs can be great additions to an income investor's portfolio. They are backed by real estate and legally required to distribute at least 90% of their taxable income every year to shareholders in the form of dividends.
There are generally two types of REITs trading in the U.S. stock market: diversified REITs and specialized REITs. Diversified REITs invest in many different types of properties, such as office buildings, retail malls, and industrial properties, while specialized REITs focus on just one sector, such as healthcare properties. EPR is unique because it could offer investors the best of both worlds.
EPR Properties is a specialized REIT that diversifies across and within segments. The company has total investments of approximately $5.3 billion. Its main investment segments are Entertainment, Recreation, and Education. The company currently owns 290 properties located across 41 states with over 250 tenants.
Here's a breakdown of its net operating income: 54% from Entertainment, 24% from Education, 20% from Recreation, and two percent from its "Other" segment. (Source: "NOI Breakdown," EPR Properties Real Estate Trust, last accessed March 12, 2017.)
The number-one reason to own EPR Properties is its dividend. Paying $0.34 per share every month, the company has an annual dividend yield of 5.43%.
What's even more impressive is the company's ability to raise its payout. Since 2010, EPR stock's annual payout has increased by 57%. (Source: "Dividends," EPR Properties Real Estate Trust, last accessed March 12, 2017.)
According to recently reported earnings, EPR Properties generated $493.2 million of total revenue for full-year 2016, representing a 17% increase from the prior year. Net income came in at $3.17 per share, an 8.2% improvement from the $2.93 earned in 2015. (Source: "EPR Properties Reports Fourth Quarter And 2016 Year-End Results," EPR Properties Real Estate Trust, February 28, 2017.)
Adjusted funds from operations, a critical measure of a REIT's performance, increased nine percent year-over-year to $4.82 per share.
EPR Properties' portfolio looked pretty solid at the end of 2016. Its Entertainment segment included 141 megaplex theaters, eight entertainment retail centers, and eight family entertainment centers. Company-owned entertainment properties were 99% leased at year-end.
EPR's Education segment contained 67 public charter schools, 12 private schools, and 41 early education centers. These properties were 100% leased by the end of the fourth quarter.
The Recreation segment included 11 ski areas, 25 golf entertainment complexes, and five water parks, all of which were leased by the end of 2016.
Going forward, the company expects to generate adjusted funds from operations of between $5.05 and $5.20 per share in 2017 which, at the midpoint, would represent a 6.3% from 2016. If the company delivers on its expectation, it should have no problem further increasing its dividends this year.
Also Read:
The 7 Top Monthly Dividend Stocks for 2017
10 Best Real Estate Stocks to Own in 2017
The Bottom Line On EPR Properties
Of course, in today's market, there are plenty of companies that offer great growth prospects, but they often come at a cost. Fast-growing companies usually have to reinvest heavily to fuel that future growth, and by doing so, they forgo the current payout. For investors that need a steady stream of income, these fast-growing companies may not be the best fit for their portfolio.
EPR Properties offers both current payout and growth potential. The company also has a solid track record of delivering market beating returns. Over the past 10 years, EPR Properties delivered 212.10% in total return to shareholders, beating both the MSCI U.S. REIT Index and the Russell 2000.
Investors looking for a high-yield monthly dividend stock should seriously consider EPR Properties.