This Little-Known Dividend Growth Stock Now Pays 9%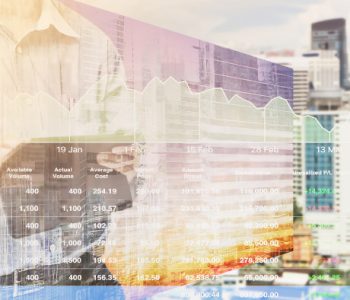 iStock.com/ekapol
Consider This High-Yield Stock
In my opinion, dividend growth is the number-one reason why income investors should consider stocks. This is because most bonds don't offer regular increases in their coupon payments. But, with the right stocks, investors can earn a rising stream of dividends for years to come.
Of course, we already know the most popular dividend growth stocks, such as the "dividend aristocrats." And because of their well-known status, their share prices have already gotten expensive, meaning most of them don't offer much in terms of yield.
Fortunately, if you are willing to dig into the not-so-popular areas of the stock market, it's still possible to find dividend growth stocks with substantial yields. Over the last several months, one particular company has caught my attention: Great Ajax Corp (NYSE:AJX).
Headquartered in Beaverton, Oregon, Great Ajax Corp is a real estate investment trust. However, rather than owning physical real estate, the company focuses on the mortgage side of the business. It invests and manages a portfolio of mortgage loans that are secured by single-family residences and single-family properties.
Also Read:
How to Find Undervalued Stocks
In particular, Great Ajax specializes in buying reperforming loans. These are loans on which the borrowers were behind payments by at least 90 days but have later resumed making payments.
Obviously, owning reperforming loans doesn't sound like the safest business. But, because of the nature of these loans, Great Ajax is able to acquire them at very good prices, meaning it can earn oversized yields on these investments. In the third quarter of 2017, the company achieved an average loan yield of 9.6%. (Source: "Third Quarter 2017 Investor Presentation," Great Ajax Corp, November 7, 2017.)
With an oversized stream of interest income on its loans, Great Ajax can afford to have a generous dividend policy. The company currently pays quarterly dividends of $0.30 per share, giving AJX stock an annual yield of nine percent.
Of course, a high dividend yield could simply be a sign of trouble. The reason why many investors are staying away from ultra-high yielders is the concern for dividend safety.
The good news is, despite offering a yield many times the market average, Great Ajax's dividend is surprisingly safe. In the first nine months of 2017, the company generated diluted earnings of $1.19 per common share. Considering that it declared and paid total dividends of $0.83 per share during this period, AJX stock had a payout ratio of 69.7%. (Source: "Great Ajax Corp. Announces Results for the Quarter Ended September 30, 2017," Great Ajax Corp, November 7, 2017.)
Here at Income Investors, we like companies that pay out less than 75% of their profits. With a payout ratio of 69.7%, Great Ajax has left a sizable margin of safety.
The best part is, even though Great Ajax is a relatively new name on the stock market, it has already established an impressive track record of growing its payout. The company went public in 2015. Its initial quarterly payment was $0.18 per share. Since then, Great Ajax has hiked its payout on five different occasions. With today's quarterly dividend rate of $0.30 per share, the company's dividend has grown by 66.7% in less than three years. (Source: "Great Ajax Corp. Dividend Date & History," NASDAQ, last accessed February 1, 2018.)
For investors that want both high current income and dividend growth, AJX stock deserves a serious look.