This Could Be a Turnaround for Macy's Stock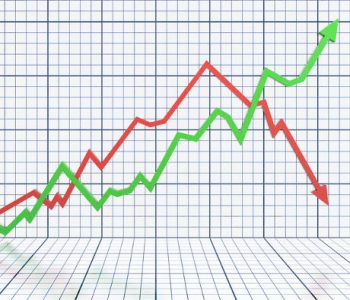 Report: Macy's Inc Could Be Up for Sale
With a 4.9% dividend yield, Macy's Inc (NYSE:M) stock has some quite attractive dividends. However, one of the reasons why its yield is high is the tumble in Macy's stock price. Over the past 12 months, shares of the department store chain have plunged more than 26%.
But now, things could be changing, because Macy's stock surged more than five percent on Thursday. Let's take a look at why.
As it turns out, The New York Post reported that Chief Executive Officer Terry Lundgren is now open to offers from potential friendly buyers. This came as a big surprise. Lundgren is retiring as CEO later in this quarter, and previously wasn't planning on selling the company. (Source: "Macy's sale rumored as long-time CEO steps down," The New York Post, February 1, 2017.)
A private equity firm said that it has been contacted about a potential sale buy a real estate investor. The New York Post said that other industry sources have also had similar discussions.
One of the potential reasons behind the move could be pressure from Starboard Value LP, a New York-based hedge fund headed by activist investor Jeffery Smith. The fund invested in Macy's in July of 2015, and Smith was reportedly unhappy with Macy's stock's performance.
Several sources said that Smith is seeking board seats at Macy's. The activist investor has also pushed the retailer to unlock the value of its real estate assets. In a presentation last year, Starboard Value said that the real estate assets at Macy's were worth $21.0 billion. Right now, the company has an enterprise value of around $16.0 billion. (Source: "Unlocking Value at Macy's," Starboard Value LP, January 11, 2016.)
When The New York Post reached Macy's for comment, a spokesperson said, "we do not comment on rumors and speculation."
Since the story broke, Macy's stock has climbed 5.17%.