This 9.7% Yielder Just Raised Its Payout for the 22nd Consecutive Quarter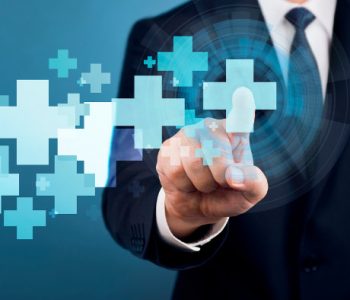 iStock.com/Creative-Touch
One High-Yield Stock to Consider
High-yield stocks are not exactly known for providing strong dividend growth. Think about it: if a company raises its payout consistently, investors will notice and probably bid up its price, which will cause its yield to drop.
And that's why Omega Healthcare Investors Inc (NYSE:OHI) deserves your special attention. The company offers one of the highest yields in the current stock market, and it has just raised its payout again.
Headquartered in Hunt Valley, Maryland, Omega Healthcare Investors Inc is a real estate investment trust (REIT) that specializes in healthcare properties. As of September 30, 2017, the company's portfolio consisted of 999 operating facilities. Approximately 84% of Omega's portfolio is made up of skilled nursing and transitional care facilities, while the remaining 16% are senior housing properties. (Source: "Investor Presentation November 2017," Omega Healthcare Investors Inc, last accessed January 17, 2018.)
Also Read:
OHI Stock: 1 High-Yield Stock for the Next 10 Years
On Tuesday, January 16, Omega Healthcare Investors announced that its board of directors declared a common stock dividend of $0.66 per share. This represented a two percent increase sequentially and a six percent increase year-over-year. (Source: "Omega Announces Twenty Second Consecutive Increase in Its Quarterly Common Stock Dividend," Omega Healthcare Investors Inc, January 16, 2018.)
Note that the announcement marked the 22nd consecutive quarter in which Omega has raised its common stock dividend.
At its current price, OHI stock offers a staggering annual yield of 9.7%. To put it in perspective, the average S&P 500 company pays less than two percent at the moment.
Of course, when a stock offers a yield that's five times the benchmark's average, you might be wondering whether the payout is safe. The good news is, unlike most ultra-high yielders, Omega Healthcare Investors' dividends are actually backed by a rock-solid business.
As I said earlier, Omega invests in healthcare real estate. The company rents out its properties through long-term, triple net lease agreements. In other words, the tenants, rather than the landlord, are responsible for paying the property taxes, maintenance costs, and insurance on the leased properties.
At the same time, Omega's portfolio is well diversified. The company's properties are leased to 77 operators in 42 states in the U.S. and the U.K. This means, if one operator encounters a problem or one region experiences a downturn, the impact on the company-level financials will likely be limited.
For a real estate investment trust, the key to dividend safety is generating enough cash from operations. And that's exactly what Omega does.
In the third quarter of 2017, the company generated adjusted funds from operations (AFFO) of $0.79 per share. Considering that it declared and paid $0.64 of dividends per share during this period, OHI stock had a payout ratio of 81%. This means, even if business slows down a bit, the company will still have enough resources to meet its dividend obligations. (Source: "Omega Announces Third Quarter 2017 Financial Results; Increased Dividend Rate for 21st Consecutive Quarter," Omega Healthcare Investors Inc, October 30, 2017.)
If you are looking for a high-yield stock that also offers dividend growth potential, Omega Healthcare Investors Inc deserves a serious look.