This 18.9% Yield Just Got a Big Upgrade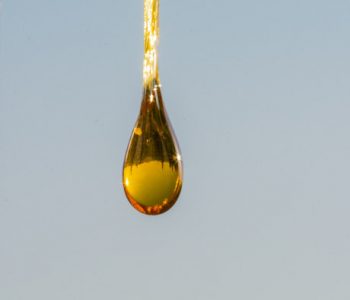 iStock.com/nedomacki
This Dividend Stock Yields 18.9%
Today's post highlights our favorite place to find double-digit yields: oil wells.
Longtime readers have heard the idea of investing in royalty trusts before. Unlike traditional energy producers, these businesses don't explore for new oil and gas reserves. Instead, they just buy up stakes in producing wells, then milk these gushers for ongoing income.
For investors, this can create a lucrative stream of income that can last for decades. Some royalty trusts payout yields of anywhere from 12% to 16% to even 27%. And with oil prices once again trading over $50.00 per barrel, units have started paying out a lot more money to owners.
Case in point: SandRidge Mississippian Trust II (NYSE:SDR). This firm owns royalty interest in hundreds of wells across Oklahoma. While certainly not a "widow and orphan" stock by any means, the business represents a true cash cow.
Drilling operations finished years ago. Workers have completed all the wells. They've laid all the pipelines and surrounding infrastructure. Now, owners can kick up their feet and enjoy the fruits of all that hard work.
Ongoing costs come in at a fraction of revenue. These expenses mostly come down to a little overhead, as well as required royalty payments to the government.
Also Read:
5 Monthly Dividend Stocks Yielding Up To 10.2%
You could think of it like scraping the bottom of an ice cream container; you have to try extra hard to shave the last bits out of the container. Such thankless work doesn't attract much media attention, but it can make a profitable business.
You can see the advantages of this model in the company's financial results. In 2016, SandRidge raked in $20.4 million in revenue. Operating profits came in at $16.1 million.
In other words, the company earns $0.79 of profit on every dollar of revenue. Only a few businesses in the world might crank out those kinds of returns from time to time. SandRidge, though, earns high, double-digit margins year after year.
Where does all of this cash go? SDR pays out almost every dollar of income to investors. Last month, that distribution came out to $0.052 per unit, which comes out to a yield of 18.9%.
And with the rebound in oil prices, owners have seen their income stream surge. I wouldn't be surprised if management raised the distribution in the upcoming months to reflect their higher profits.
Of course, you can't call SDR a slam dunk. Payments here depend in large part on oil prices. If the energy market takes a hit, these distributions will get cut.
Oil wells also represent depreciating assets. That means, at some point, these wells will run out and their income streams will dry up. In the case of SDR, management thinks the wells will keep producing for another 15 years.
Those downsides don't make investing in oil wells a bad idea, per se. We're scraping out the last barrels of crude from beneath the ground, and not too much else. But, as long as you know what you're signing up for, royalty trusts like SandRidge Mississippian Trust II can still make a great investment.