This 12.8% Yielder Is Making a Turnaround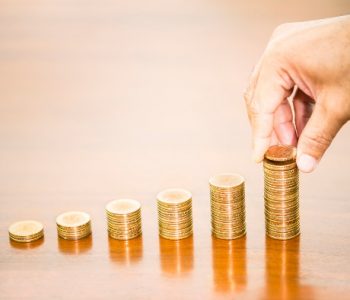 iStock.com/alfexe
Why Income Investors Should Consider This High-Yield Stock
Regular readers of this column would know that beaten-down stocks can offer big yields. But, as I always say, markets can be efficient. Sometimes the only reason a stock can carry an ultra-high yield is that it also has a significant amount of risk.
There are, however, exceptions. For instance, a high-yield company may be out of favor due to its past performance, but, if it can make a turnaround, it could provide investors with some serious capital gains on top of its generous dividends.
Right now, THL Credit, Inc. (NASDAQ:TCRD) looks like one of these turnaround opportunities.
Also Read:
How to Collect Monthly Income Payments of 12% to 17%
Headquartered in Boston, Massachusetts, THL Credit is a closed-end investment company structured as a business development company (BDC). It provides financing solutions to lower middle market businesses in the United States.
In today's market, TCRD stock stands out due to its attractive yield. With a quarterly dividend rate of $0.27 per share, the company offers an annual yield of 12.8%.
Of course, one of the reasons behind the company's staggering dividend yield was the disappointing performance of its share price. Over the last five years—a period when the U.S. stock market soared past its all-time high—THL Credit stock lost over 40% of its value.
The neat thing is, while sentiment is yet to turn bullish on TCRD stock, the company is in a much better shape than it was five years ago.
You see, investing in smaller businesses tends to carry more risk than investing in large, established ones. So risk management is key to this BDC's operations. Five years ago, the company invested mainly in junior capital, meaning, if the borrower gets into trouble, the lender will only be repaid after all senior obligations have been satisfied. First lien loans—in which the lender stands first in line to get paid in the event of default—only accounted for 26% of THL Credit's portfolio at December 31, 2012. (Source: "2017 Wells Fargo Investment Thought Leadership Forum," THL Credit, Inc., last accessed February 27, 2018.)
But now, things have improved substantially. By the end of September 2017, first-lien loans and the joint venture THL Credit Logan JV LLC (which contains senior secured loans) represented 74% of THL Credit's portfolio.
At the same time, the company has better positioned itself in terms of interest rates. Back in 2012, 43% of THL Credit's debt investments were interest-rate-fixed. By the end of the third quarter of 2017, fixed-rate investments only accounted for eight percent of the company's total portfolio, with the remaining 92% all invested in floating rate loans. This means that if interest rates go up (which they probably will), THL Credit stands to generate higher interest income.
Here's the best part: despite being an ultra-high yielder, the company actually makes enough profits to meet its dividend obligations. In the first nine months of 2017, THL Credit generated net investment income of $0.94 per share while declaring and paying total dividends of $0.81 per share. That translated to a payout ratio of 86%, leaving a margin of safety. (Source: "THL Credit Reports Third Quarter 2017 Financial Results and Declares a Dividend of $0.27 Per Share," THL Credit, Inc., November 9, 2017.)
Unlike most turnaround opportunities, investors in THL Credit don't have to wait for market sentiment to change to lock in a return. With its well-covered 12.8% yield, TCRD stock deserves the attention of income investors.