This 11% Dividend Yield Is Surprisingly Safe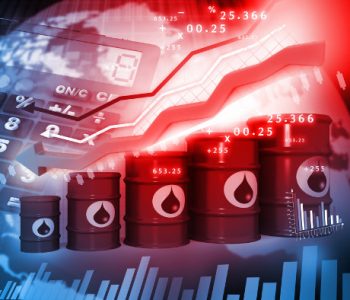 iStock.com/bluebay2014
1 High-Yield Stock to Think About
In the investing world, if something sounds too good to be true, it usually is. And yet, one company is currently offering an 11% dividend yield.
Just think about that. The average yield of all S&P 500 companies right now is a measly 1.7%. A double-digit yield would be tremendously helpful for income-seeking investors.
The stock behind that yield is Energy Transfer Partners LP (NYSE:ETP), a master limited partnership (MLP) that operates a large portfolio of energy assets in the U.S.
Now, you may recall that the energy industry is not in the best of shape, and high-yield stocks are not known for their dividend safety. So why on Earth would income investors look at a double-digit-yielding energy stock?
Indeed, when I first saw this ticker, I had the exact same concern. Even though I'm constantly on the lookout for high-yield stocks, I actually prefer companies with more conservative payout ratios. This is because, when a company builds in that margin of safety, it will have a better chance of maintaining that dividend, even when business slows down.
Also Read:
Pipeline Stock List: Collect Reliable Dividends from These Pipelines Stocks
However, a closer look at ETP's operations would show that it actually runs an amazing business. And while its payout ratio is a bit higher than what we normally like here at Income Investors, the partnership should have no problem dishing out oversized cash distributions for years to come.
You see, Energy Transfer Partners owns one of the largest and most diversified portfolios of energy assets in the country. In particular, the partnership owns and operates approximately 61,000 miles of natural gas pipelines and approximately 2,000 miles of natural gas liquids (NGL) transportation pipelines. And, thanks to its investment in Sunoco Logistics Partners, ETP has gotten ahold of another 8,600 miles of crude oil, NGL, and refined products pipelines, as well as the associated storage facilities. (Source: "UBS Midstream & MLP Conference," Energy Transfer Partners LP, last accessed January 25, 2018.)
The neat thing about the pipeline business is that it is largely fee-based. For instance, in Energy Transfer Partners' "Interstate Natural Gas Transportation and Storage" segment, around 95% of revenue comes from reservation fee contracts. This helps limit ETP's exposure to oil and gas prices, allowing the partnership to generate stable cash flows throughout commodity cycles.
Moreover, energy pipeline operators face little competition. These infrastructure assets are expensive to build. And once a pipeline is put in place and running, it would be almost impossible to get the regulatory approval to build another one running side by side. This allows existing pipeline operators like ETP to enjoy monopoly-like status in their operating regions.
Of course, there is still one more issue to address: dividend safety. Energy Transfer Partners pays quarterly distributions of $0.565 per unit, giving ETP stock a jaw-dropping yield of 11%.
And the payout is surprisingly safe. In the first nine months of 2017, Energy Transfer Partners generated $2.95 billion of distributable cash flow, up 13.8% year-over-year. More importantly, this cash flow provided 1.14 times coverage for the $2.57 billion of total distributions paid to partners during this period, leaving a margin of safety. (Source: "Energy Transfer Partners Reports Third Quarter Results," Energy Transfer Partners LP, November 7, 2017.)
With a rock-solid business and yield that's many times the market average, ETP stock should be near the top of every income investor's watchlist.