This 11.9% Yielding Dividend Stock Trades at a Significant Discount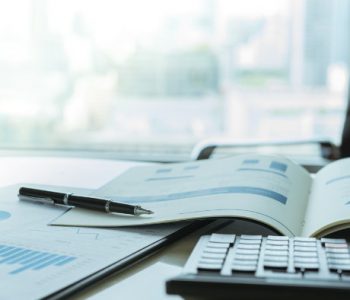 iStock.com/utah778
Good Value for Money?
In today's bloated market, value is hard to find. But if you are willing to take a look at the not-so-hot sectors of the stock market, you can still find solid companies trading at a significant discount. And their dividends could be pretty generous, too.
For instance, most people have never heard of THL Credit, Inc. (NASDAQ:TCRD), yet the company could offer a tremendous amount of value to dividend investors.
Headquartered in Boston, Massachusetts, THL Credit is a business development company (BDC) that provides debt and equity financing to lower-middle-market companies in the U.S. These companies usually have annual earnings before interest, tax, depreciation and amortization of between $5.0 million and $25.0 million.
Also Read:
How to Collect Monthly Income Payments of 12% to 17%
Investing in smaller companies may seem risky, but THL Credit specializes in secured lending. As of September 30, 2017, approximately 71% of the company's portfolio by fair value was made up of first-lien and second-lien secured loans. When you are a first-lien lender, you will be the first one to get paid if the borrower can't pay its debt and goes through liquidation. (Source: "Investor Presentation," THL Credit, Inc., last accessed January 22, 2018.)
Moreover, because banks don't usually lend to lower-middle-market companies, there's less competition in the business, which allows THL Credit to generate attractive returns on its investments. By the end of the third quarter of 2017, the company's portfolio had a weighted average yield of 11.2%.
At the same time, the company has also transitioned its portfolio to be better prepared for the rising interest rate environment. Back in 2012, approximately 57% of its portfolio consisted of floating rate loans. Today, the share of floating rate loans in THL Credit's portfolio has grown to 92%. This means if interest rates further increase—which they probably will, according to the U.S. Federal Reserve's projection—the company stands to generate higher interest income.
Note that because THL Credit chooses to be taxed as a BDC, it is required by law to distribute most of its profits to shareholders through cash dividends. Right now, the company pays quarterly dividends of $0.27 per share, giving TCRD stock an annual yield of 11.9%.
And if you are concerned about the dividend safety of this high-yield stock, don't be. In the first nine months of 2017, THL Credit generated net investment income of $0.94 per share. Considering that it declared and paid total dividends of $0.81 per share during this period, the company had a payout ratio of 86%. (Source: "THL Credit Reports Third Quarter 2017 Financial Results and Declares a Dividend of $0.27 Per Share," THL Credit, Inc., November 9, 2017.)
Ideally, I would like to see companies that pay out less than 75% of their profits. But when it comes to stocks offering yields higher than 10%, THL Credit's 86% payout ratio is actually pretty solid.
What's more, despite offering a dividend yield higher than 99% of companies in today's market, TCRD stock is not really expensive; the company currently trades at $9.06 apiece. However, according to its most recent earnings report, THL Credit had a net asset value of $11.34 per share.
In other words, if the company's net asset value hasn't deteriorated since its last earnings report (November 9, 2017), investors today can pick up this 11.9%-yielding dividend stock at a 20% discount.