The Real Reason Why Income Investors Should Own Apple Stock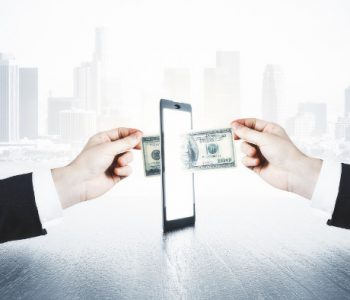 Apple Stock is a Top Pick for Income Investors
Recently, Apple Inc. (NASDAQ:AAPL) stock investors have been handsomely rewarded. In the past 12 months, shares of Apple stock surged 40%. Not bad for the biggest company in the world, with nearly $700.0 billion in market cap!
But this also means Apple stock is trading near its all-time high. For value-seeking income investors, who are still wondering "should I own apple stock"?
I believe the answer is "yes." Here's why.
In the past, there have been plenty of reasons to own Apple stock. In the 1980s, the reason was the "Macintosh," the first personal computer (PC) to be sold without a programming language at all. In the late 1990s to early 2000s, the reason to own Apple stock was the company's return to profitability after legendary co-founder Steve Jobs was brought back. Most recently,  the reason why AAPL is a good stock to invest in has been Apple's success with mobile devices, most notably its "iPhone" lineup of smartphones.
However, the tech sector is a fast-changing one. The hottest gadget today could become obsolete before you know it. Just take a look at the tumble in Fitbit Inc (NYSE:FIT) and GoPro Inc's (NASDAQ:GPRO) stock prices and you'll see what I mean.
Because of that, I believe that the number-one reason for income investors to own Apple stock is the company's ability to generate recurring business.
There are plenty of dividend-paying stocks that are well-positioned to generate recurring business. For instance, utility companies, real estate investment trusts, and consumer staples companies have been providing stable dividends to investors for decades.
While hardware device makers are not known for their ability to generate recurring revenue, Apple has been an exception. Not that long ago, people were saying that the latest iPhone, the "iPhone 7," wouldn't be a success because there weren't enough new features compared to the "iPhone 6." Even when a number of wireless carriers reported record results of iPhone 7 sales, Apple stock bears still weren't convinced of the company's ability to sell the product. AAPL stock has been trending up, but it wasn't until the company released its earnings last month that Apple stock really started to to soar.
On January 31, Apple reported its financial results for the December quarter. In the quarter, the company sold 78.3 million units of iPhones, representing a five-percent increase year-over-year and beating Wall Street's expectation of 77.4 million units. iPhone sales, the biggest contributor to the company's top line, also grew five percent year-over-year to $54.4 billion. (Source: "Apple Reports Record First Quarter Results," Apple Inc., January 31, 2017.)
Thanks to solid results from iPhone sales, Apple was able to put the word "record" back into the headline of its earnings releases. And the stock market loved that.
The Real Reason to Invest in AAPL Stock
To be honest, Apple growing its sales to record levels shouldn't really come as a surprise. The company has already accomplished something nearly impossible: building unrivaled brand power and a huge following in an ever so competitive industry. Every time Apple releases a new flagship product, fans around the world line up outside "Apple Stores" to be the first ones to get it.
The brand power also allows Apple to charge a premium for its products. Today's budget smartphones already have enough functionality for the vast majority of users. Do they really need a $700.00 device from Apple? No. But do they want it? Yes. Apple's pricing power translates to sizable profits quarter after quarter.
In fact, Apple themselves were already anticipating record results. In October 2016's earnings conference call, Apple's senior vice president and chief financial officer, Luca Maestri, said that the company expect December quarter sales to be in the range of $76.0 billion to $78.0 billion, which even at the lower end would beat its previous all-time quarterly revenue of $75.9 billion. (Source: "Apple (AAPL) Q4 2016 Results – Earnings Call Transcript," Seeking Alpha, October 25, 2016.)
Even with that guidance, many analysts doubted Apple's ability to generate recurring revenue. Those who believed in the company's ability are now rewarded, as AAPL stock has climbed nine percent after the earnings report.
On the subject of recurring revenue, note that Apple also has another trick up its sleeve. Because its devices sales have been through the roof, the company has built a huge ecosystem of users. And it is now monetizing that ecosystem with a booming services segment.
Apple's services segment has been reporting double-digit growth for some time now. In the December quarter, revenue from the segment increased 19% year-over-year to an all-time quarterly record of $7.1 billion. Software and services are a classic example of a recurring business. Furthermore, they don't need to follow the same product update cycle as hardware devices.
The Bottom Line On AAPL Stock
Having a recurring business model is a prerequisite to being a great dividend stock. Some companies may have high yields but, if they cannot generate recurring business, their future dividends could be at risk.
Apple is currently paying $0.57 per share on a quarterly basis, translating to an annual dividend yield of 1.72%. While the yield doesn't look that impressive at the moment, note that the company has a low payout ratio and a huge stack of cash. Adding those to a recurring business model, the best could be yet to come for income investors of Apple stock.