The Progressive Corporation: Boring Business Delivers Exciting Returns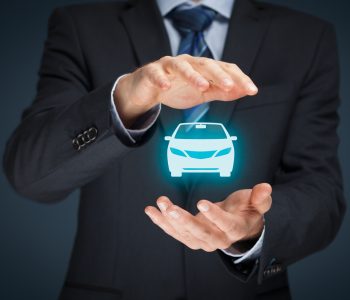 iStock.com/Jirsak
Progressive Delivers on Income
Most people recognize The Progressive Corporation (NYSE:PGR) as the company that invades their living rooms with relentless "name your own price" and "Flo: The Insurance Girl" TV commercials. But for our paid Passive Monthly Income subscribers, the company has become a growing source of dividends.
Progressive's ads may look goofy. Behind the playful persona, however, stands a cutthroat business managed by some of the smartest bean counters on the planet. The company boasts a fortress-like balance sheet with $38.4 billion in assets, with a light debt load and ample liquidity.
Progressive's financial savvy and iron finances explain why management boosted the dividend in February. Executives set this year's annual payout at $1.12 per share, up 65% from last year. Based on Progressive's price at the time of this writing, that comes out to a yield of 1.1%.
That figure might not knock the socks of the most yield-hungry investors, but overlooking this stock for its low upfront distribution would be a mistake. The company uses a variable formula to calculate its annual payout, which ensures investors get a slice of the firm's growing profits. And since 2011, Progressive has nearly tripled its dividend.
You can credit much of that growth to Progressive's lucrative insurance business. The company wrote $5.6 billion in insurance premiums last year, up 16% from 2016. Thanks to a booming economy and more cars on the road, the need for auto insurance has surged.
The thing that I like most about Progressive's performance, though, is how much of that revenue makes its way down to the bottom line. Progressive paid out only $0.907 for every $1.00 written in premiums, versus $0.939 cents during the same period last year. Management credited this improvement to higher insurance prices, avoiding risky customers, and paying out fewer claims.
Now, a profit margin of less than 10% might not sound great. Most insurance companies, however, actually lose money writing insurance, and make the bulk of their profits on interest income from upfront premiums waiting to be paid out as claims. So if an insurer makes a profit on underwriting in addition to its investment income, you have a strong business on your hands.
Investors can expect another strong year in 2018. The Progressive Corporation's recent entry into homeowners insurance seems to be paying off, following a big spurt of growth in agent sales over the past few quarters. The ability to bundle auto and homeowners insurance provides a unique edge in the marketplace and should continue to drive strong top-line growth.
Moreover, the industry should benefit from higher interest rates. With yields starting to tick up across the board, The Progressive Corporation has seen profits from its investment portfolio surge over the past few quarters.
That will likely translate into higher profits–and higher dividends–in 2018.