The No. 1 Reason for Dividend Investors to Consider Apple Inc. (It's Not the iPhone)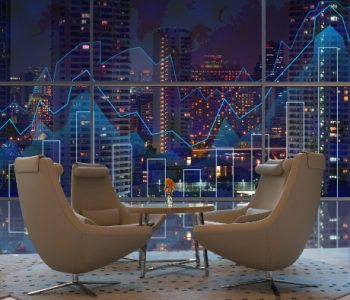 iStock.com/Tzido
Apple Stock Is a Top Pick for Income Investors
Income investors are no stranger to Apple Inc. (NASDAQ:AAPL). By offering shareholders steadily increasing dividends, Apple stock stands out among hardware device makers.
Indeed, even though the company seems to be doing a million different things at the moment, it is still best known for making the "iPhone." In every earnings report, the company's iPhone sales figures can have a significant impact on the market's attitude toward Apple stock.
And to be honest, being a hardware device maker is not exactly the best recipe for a dividend stock. Competition has always been intense in the consumer electronics business, and companies may lose their competitive advantage before you know it. Just take a look at the stock price history of BlackBerry Ltd (NYSE:BB) and GoPro Inc (NASDAQ:GPRO) and you'll see what I mean.
Compared to hardware device makers, income investors are probably more familiar with companies offering software services. This is because selling a device is one transaction. With software, though, companies can offer subscription-based services, earning a recurring stream of revenue.
For instance, Microsoft Corporation (NASDAQ:MSFT) is known for making the "Windows" operating system. Thanks to a recurring business model, the company was able to return a tremendous amount of value to income investors. Since paying its first quarterly dividend in 2004, Microsoft has raised its payout every single year, by a total of 425%. (Source: "Microsoft Corporation Dividend Date & History," Nasdaq, last accessed June 6, 2018.)
The good news is that Apple also has its own services segment. And business has been booming.
AAPL Stock: Dividends From Services
Apple has been planning this since day one. From the very beginning, the company has always used its proprietary operating system on all its devices. As a result, it has complete control over the monetization of its user base.
For instance, when a developer wants to market software to iPhone customers, they need to pay Apple a fee to list that software in the "App Store." On top of that, Apple takes a percentage each time a customer makes a purchase from the App Store.
And despite Apple taking a cut, developers have plenty of incentive to market their products to "iOS" users. Earlier this year, Apple CEO Tim Cook announced that the company's active installed base of devices has reached 1.3 billion. These devices include the iPhone, "iPad," "Mac," "iPod Touch," "Apple TV," and "Apple Watch." (Source: "Apple Reports First Quarter Results," Apple Inc., February 1, 2018.)
In order to reach Apple's massive user base, developers have no choice but to put their products on the virtual shelves of the company's App Store. And that has created a serious revenue stream for Apple.
That user base has grown from one billion devices in January 2016. So, in just the last two years, the company's active installed base has increased by 30%.
Mind you, taking a cut from App Store sales is not the only revenue stream for the company's services segment. Apple also makes money from services such as "AppleCare," "Apple Pay," and "Apple Music."
iCloud Has Been a Success
The company has also capitalized on the booming cloud computing industry with its "iCloud" offerings. Instead of storing data on their Apple devices, more and more customers have moved to the cloud.
According to the latest survey results from Consumer Intelligence Research Partners, LLC, 43% of Apple customers in the U.S. said they have a paid iCloud account. (Source: "A new Report from Consumer Intelligence Research Partners Reviews Mixed Results for three of Apple's Top Services in Q1," Patently Apple, June 5, 2018.)
That's a huge success, given that there are plenty of vendors with free cloud storage options.
A Fortune 100 Company Within Apple Inc.
We know that Apple Inc. is the largest company in the world, with nearly $950.0 billion in market cap. What's lesser known is that services have become an increasingly important segment within Apple. In fact, during the earnings conference call in November 2017, Apple said that its services segment was already the size of a Fortune 100 company. (Source: "Apple (AAPL) Q4 2017 Results – Earnings Call Transcript," Seeking Alpha, November 2, 2018.)
And the best could be yet to come. In recent years, Apple's services revenue has been growing consistently at a double-digit clip. According to its latest earnings report, revenue from Apple's service business totaled $9.2 billion in the March quarter, representing a 31% increase from a year ago. (Source: "Apple Inc. Q2 2018 Unaudited Summary Data," Apple Inc., last accessed June 6, 2018.)
Of course, I'm not saying that hardware devices are not important. Today, the iPhone is still Apple's biggest revenue contributor. And thanks to tens of millions of Apple devices sold every quarter, the company can continue to expand its user base.
My point here is that with a fast-growing services segment, the company has built a support system so that, even if hardware device sales come in less than expected, it should still have enough recurring services business to back its dividend policy.
Growing Income Stream
Last month, Apple announced a 16% increase to its quarterly dividend rate to $0.73 per share. Since the company reinstated its dividend policy in 2012, its quarterly payout has grown by 93%. (Source: "Dividend History," Apple Inc., last accessed June 6, 2018.)
Trading at around $194.00 apiece, AAPL stock offers an annual dividend yield of 1.5%.
Despite continuous dividend increases, Apple's payout is more than safe. In the first half of the company's fiscal-year 2018, ended March 31, Apple generated a net income of $6.63 per diluted share, up 21.4% year-over-year. Considering that the company declared total dividends of $1.26 per share during this period, it had a payout ratio of just 19%. (Source: "Condensed Consolidated Statements of Operations (Unaudited)," Apple Inc., May 1, 2018.)
The Bottom Line on AAPL Stock
Combining a growing business with a conservative payout ratio, Apple stock should have no problem continuing its dividend increase track record.
Companies rise and fall all the time in the tech sector, but Apple Inc. is a top income stock for 2018 and beyond.