The Coca-Cola Co: Time to Bail on KO Stock?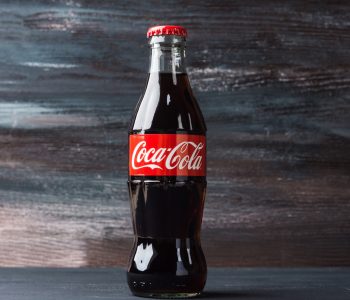 iStock.com/Mindstyle
Is Coca-Cola Stock Still Worth Owning?
In the recent correction of the U.S. stock market, large-cap companies were hit particularly hard. For instance, The Coca-Cola Co (NYSE:KO) stock has tumbled more than six percent since the end of January, which was quite a drop for a mega-cap company commanding over $190.0 billion of market cap.
For quite some time, Coca-Cola stock bears have been arguing that, due to consumers moving away from sugary sodas, the company's business would deteriorate. Adding in the latest pullback in KO stock's share price, does that mean it's time for income investors to ditch the century-old beverage giant?
Not really. And here's why.
Coca-Cola Stock Provides Increasing Dividends (And Is Well-Positioned to Keep Doing So)
Investors who take long positions on stocks make money through two ways: share price appreciation and dividends. While everyone wants to own stocks with soaring share prices, dividends should be the focus when constructing an income portfolio.
And on that front, Coca-Cola has one of the most amazing track records.
Consider this: Coca-Cola started paying quarterly dividends in 1920 and has never missed a payment since then.
Furthermore, the company has raised its payout in each of the last 56 years. The latest dividend hike, which arrived this February, was a 5.4% increase to its quarterly dividend rate to $0.39 per share. (Source: "Board of Directors of The Coca-Cola Company Announces 56th Consecutive Annual Dividend Increase," The Coca-Cola Co, February 15, 2018.)
At the current share price, KO stock's quarterly dividend rate comes out to an annual yield of 3.5%.
And since the company runs a recurring business—people around the world consume 1.9 billion servings of Coca Cola's products on a daily basis—it is well-positioned to keep dishing out generous dividends.
Looking at the financials, Coca-Cola generated adjusted earnings of $1.91 per share in 2017. During the year, it declared and paid total dividends of $1.48 per share. That translated to a payout ratio of 77.5%, leaving a margin of safety. (Source: "The Coca-Cola Company Reports Strong Operating Results for Fourth Quarter and Full Year 2017; Achieves or Exceeds the Company's Full Year Guidance," The Coca-Cola Co, February 16, 2018.)
Business Is Still Growing
Here's the best part. Despite investors' concerns about the trend of consumers moving away from Coca-Cola's products, the company still manages to grow its business. In 2017, Coca-Cola's organic revenues grew three percent from the prior year.
For 2018, management expects the Atlanta, Georgia-based beverage company to grow its organic revenue by approximately four percent. Coca-Cola's comparable currency neutral operating income is projected to increase by eight to nine percent for the year.
As a mega-cap stock with an established market position, Coca-Cola shares probably won't shoot through the roof anytime soon. But with a steadily increasing dividend stream and a growing business, KO stock remains a staple for income investors.