The Coca-Cola Co Earnings: Will KO Stock Increase Its Dividend?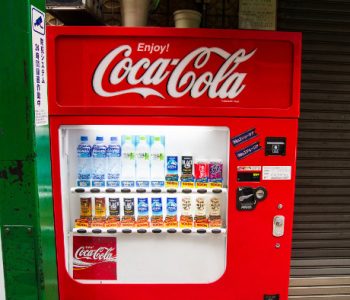 iStock.com/Terroa
Coca-Cola Stock Returns Cash to Investors
The Coca-Cola Co (NYSE:KO) is a "dividend king," meaning it has raised its dividend every year for over five decades. Now, the company is reporting earnings. Let's see what the latest KO stock news could mean for dividend investors.
Like most companies with a large following, Coca-Cola has a set of numbers to beat in earnings season. On average, Wall Street analysts expect the company to earn a net income of $0.39 per share in the fourth quarter of 2017, which would represent a 5.4% increase year-over-year. Revenue, on the other hand, is expected to decline. The consensus estimate is that in the fourth quarter, Coca-Cola would generate $7.36 billion in total revenue, down 21.4% from the $9.38 billion earned in the year-ago period. (Source: "The Coca-Cola Company (KO)," Yahoo! Finance, last accessed February 14, 2018.)
Stats on PEP Stock
| | |
| --- | --- |
| Analyst EPS Estimate | $0.39 |
| Change from Year-Ago EPS | 5.4% |
| Revenue Estimate | $7.36 Billion |
| Change from Year-Ago Revenue | -21.4% |
| Earnings Beats in Past 4 Quarters | 3 |
Source: Ibid.
Note that The Coca-Cola Co has beat or met Wall Street's earnings per share estimates in three out of the past four quarters.If the company can beat analysts' earnings revenue and earnings estimates again, it would certainly be good news for KO stock. But for income investors, there's something else to look forward to: a dividend increase.
Also Read:
KO Stock: Why The Coca-Cola Co is a Top Pick for 2018 and Beyond
Will KO Stock Increase Its Dividend?As I mentioned earlier, The Coca-Cola Co belongs to a very elite group of dividend-paying companies, the dividend kings. In fact, the company has been paying uninterrupted quarterly dividends since 1920 and has raised its payout in each of the last 55 years. (Source: "Investors Info: Dividends," The Coca-Cola Co, last accessed February 14, 2018.)Past performance does not guarantee future results, but for a company with such an impressive track record, management has a good reason to continue raising the dividend. After all, if a company has been increasing its payout for decades and that streak suddenly stops, management will likely have some serious explaining to do.
The big question now, of course, is how much The Coca-Cola Co will increase its payout in 2018. So let's take a look at its financials.In the first nine months of 2017, The Coca-Cola Co generated adjusted earnings of $1.52 per share. It declared total dividends of $1.11 per share during this period. That translated to a payout ratio of 73.0%. (Source: "The Coca-Cola Company Reports Solid Operating Results in Third Quarter 2017," The Coca-Cola Co, October 25, 2017.)Dividends come from a company's profits. Here at Income Investors, we like companies with payout ratios lower than 75%. By paying out just 73.0% of its profits, KO stock has left a sizable margin of safety.Moreover, Coca-Cola runs an incredibly durable business. Over the years, the company has built a portfolio of more than 500 sparkling and still beverage brands. Among those, The Coca-Cola Co has 21 brands that each generates more than $1.0 billion in annual sales. Around the world, people consume approximately 1.9 billion servings of the company's beverages every single day. (Source: "Who We Are," The Coca-Cola Co, last accessed February 14, 2018.)With a durable business, The Coca-Cola Co can generate recurring profits.
That's why it has one of the best dividend increase track records in the entire stock market. The company's board of directors usually reviews its dividend policy in February. Given its current payout ratio and projected earnings growth, I expect the company to announce a mid-single-digit increase to its quarterly dividend rate. A five-percent increase to its quarterly payout to $0.39 per share would be a reasonable estimate.Trading at $43.71 apiece, KO stock currently offers an annual dividend yield of 3.39%.