The Best Healthcare Stock for Income Investors? It Pays 9.7%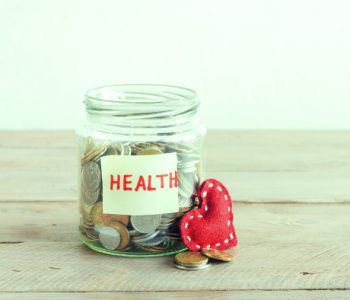 iStock.com/Mizina
A High-Yield Healthcare Stock
The healthcare sector has always been an interesting opportunity for income investors. On the one hand, the industry is known for being recession-proof, which is great for investors with a long-term horizon. On the other hand, the business can also carry a substantial amount of uncertainty. For instance, the results of a phase-three clinical trial could significantly impact the outlook of a pharmaceutical firm.
In recent months, one unique healthcare stock has caught my attention. It offers pretty much all the things that an income investor could want from a top dividend stock, yet it has very little exposure to the uncertainty embedded in the healthcare business.
The company in question is Omega Healthcare Investors Inc (NYSE:OHI), a real estate investment trust (REIT) headquartered in Hunt Valley, Maryland.
Also Read:
OHI Stock: 1 High Yield Stock for the Next 10 Years
Now, you may be thinking of real estate investment trusts as just giant landlords. So how can a REIT be considered an investment in the healthcare business? Well, because, while Omega owns real estate, the company focuses exclusively on healthcare properties.
Right now, Omega's portfolio consists of 999 operating facilities, the majority of which are skilled nursing and transitional care facilities (84%), with the remaining being senior housing properties (16%). (Source: "Investor Presentation," Omega Healthcare Investors Inc, last accessed January 29, 2018.)
Owning Healthcare Properties may not be as exciting as developing a breakthrough drug, but the business is capable of generating a steady revenue stream. Omega collects fixed rent payments from tenants and most of its lease agreements come with annual rent escalators. By the end of the third quarter of 2017, rent from Omega's portfolio properties represented 88% of the company's total revenue.
With a stable business model, Omega is able to afford a generous dividend policy. The company recently raised its quarterly dividend rate to $0.66 per share. At the current share price, that translates to an annual yield of 9.7%.
And, for those concerned about this high-yield stock's dividend safety, just take a look at the company's dividend history: Omega has been raising its payout every quarter for 22 consecutive quarters. (Source: "Omega Announces Twenty Second Consecutive Increase in Its Quarterly Common Stock Dividend," Omega Healthcare Investors Inc, January 16, 2018.)
The company also has quite a few risk management strategies in place. First, Omega's properties are geographically diverse. Its 999 operating facilities are located in 42 states in the U.S. and the U.K. This means, if one region enters a downturn and business slows down, the impact on company-level financials would likely be limited.
Moreover, Omega's portfolio is diversified across different operators. As of September 30, 2017, the company had 77 operators, with no operator representing more than 10% of its annual rental income. This way, even if one operator encounters some problems and has trouble paying its rent, Omega still has a good chance of making enough money to cover its dividends.
On top of all this, Omega is in a good position to capitalize on a major demographic trend: population-aging. It has been estimated that around 10,000 baby boomers are entering retirement each day in America. As the number of senior citizens grows, the demand for skilled nursing facilities and senior housing facilities will likely increase. This could be a major catalyst for Omega. (Source: "Health-care dilemma: 10,000 boomers retiring each day," CNBC, October 3, 2017.)
For those of you who haven't done so already, remember to put this 9.7%-yielding stock near the top of your watch list.