The Best Dividend Stocks of 2019: This Year's All-Stars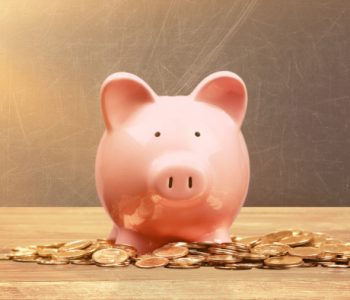 iStock.com/artisteer
These Stocks Yield Up to 9%
Investors face a lot of questions in 2019. "What if China sparks a trade war?" "What if the economy goes into a recession?"
The one thing you can usually count on is dividends. Distributions constitute the Swiss trains of the finance world. When you own a top dividend growth stock, you're almost certain to earn a check on schedule.
For me, at least, that makes it easier to stomach stock market swings. The next time the Dow drops 1,000 points, it's nice to know those checks will still arrive in my brokerage account.
So with this theme in mind, I've put together a list of the best dividend stocks for 2019. All 10 firms could deliver outsized returns in the New Year. And based on their track records, they could all take permanent spots in any income portfolio.
The "10-10" Formula
Before diving into the results, I want to share the criteria behind this year's list: the "10-10" formula.
I swiped this method from Tom Cameron, who used it to run the Rising Dividend Growth Fund. Between 2006 and 2011, Cameron delivered a 4.6% average annual return for his investors and beat 98% of his peers.
The 10-10 formula works by identifying stocks that have:
Increased their distributions each year for a least one decade, and
Boosted their dividends by at least 10% annually over the previous decade.
You have a tough screen here. If a firm misses a dividend hike just once, Cameron wouldn't consider investing in it for the next decade. But by focusing on only consistent growers, you're left with only the very best dividend stocks.
These firms, it's safe to assume, put their shareholders first. Executives have to dole out some portion of profits each year. That leaves less money to blow money on costly acquisitions or ego-boosting projects.
And such a focus on rising dividends can pay off. In a recent study by Ned Davis Research, Inc., analysts found a $100.00 portfolio of "dividend growers and initiators" grew to $8,267 between 1972 and 2017. By comparison, dividend stocks with no change in their distribution policy turned $100.00 into $2,744. (Source: "The Power of Dividends: Past, Present, and Future," Hartford Funds, last accessed November 29, 2018.)
The Best Dividend Stocks of 2019
So with this theme in mind, I screened for the best dividend stocks that passed the 10-10 formula.
I didn't have a lot of options. Many blue-chip income names didn't make the cut.
However, a couple of interesting names did show up. I filtered the list down further by industries with the best prospects for the upcoming year. You can see the results below:
| | | |
| --- | --- | --- |
| Company | Industry | Yield |
| Spectra Energy Partners, LP | Oil and Gas Pipelines | 8.7% |
| Enbridge Inc | Oil and Gas Pipelines | 6.9% |
| Magellan Midstream Partners, L.P. | Oil and Gas Pipelines | 6.4% |
| Medtronic PLC | Medical Devices | 2.2% |
| Accenture PLC | IT – Business Services | 1.9% |
| Automatic Data Processing Inc. | IT – Business Services | 1.9% |
| Hormel Foods Corp | Food Processing | 1.7% |
| Stryker Corporation | Medical Devices | 1.1% |
| Jack Henry & Associates, Inc. | IT – Business Services | 1.0% |
| Atrion Corporation | Medical Devices | 0.7% |
Source: Yahoo Finance
You can see a few themes stand out right away.
First, pipeline owners make up the highest yield names on this list. Their businesses serve as the "toll roads" of the oil patch, earning steady fees on each barrel that passes through their network. And with U.S. oil production booming thanks to the shale revolution, these firms have seen their profits (and dividends) surge.
I also wasn't shocked to see so many medical device makers on the list. As the baby boomer generation gets older, they'll need more checkups, more prescriptions, and more diagnostics tests. In other words, there's possibly some major profits ahead for firms that supply healthcare providers.
Finally, check out the number of consulting names:Accenture PLC (NYSE:ACN), Automatic Data Processing Inc. (NASDAQ:ADP), and Jack Henry & Associates, Inc. (NASDAQ:JKHY). While many investors try to guess what gadget will appeal to consumers, you can make far more money owning that stocks that sell directly to corporations. Business customers tend to have far bigger budgets for new investments. That tends to result in bigger dividends for shareholders.
Where to Find Top Dividend Stocks for 2019
The list above doesn't constitute a formal list of buy recommendations. The 10-10 formula simply screens out some great names, which is why I wouldn't use it as a binding mechanical strategy.
However, it did highlight some interesting candidates. Firms that pass the 10-10 formula test have shown a true commitment to their investors. If a business can meet this screen, it very well could be one of the best dividend stocks for 2019 and beyond.