Here Are the 10 Highest-Yielding Stocks in the S&P 500 Index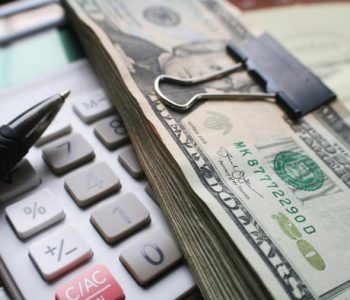 iStock.com/Darren415
Who Else Wants More Yield?
"Where can I find a safe income stream right now?"
I hear this question over and over again from readers. Low interest rates have knocked the retirement plans for millions of Americans, forcing many prospective retirees to work longer than expected.
The recent rally in the stock market hasn't helped income hunters, either. At the time of this writing, the dividend yield on the S&P 500 barely topped two percent. You'll need a big nest egg to fund a retirement on that kind of payout.
In other words, we have to search harder for safe, sizable yields. To help uncover some of these hidden gems, I like to run a screen for high-yield stocks. At our weekly analyst meeting last week, my colleagues reviewed the highest-yielding stocks in the S&P 500.
You can't call this the most sophisticated stock screen in the world. The S&P 500, however, constitutes a basket of some of the biggest, most profitable businesses. By sticking to names inside this index, you can weed out a lot of low-quality names in one shot.
Let's dig into the results.
| | | |
| --- | --- | --- |
| Company | Market Cap | Yield |
| Centurylink Inc (NYSE:CTL) | $19.7B | 11.7% |
| Kimco Realty Corp (NYSE:KIM) | $6.5B | 7.3% |
| Iron Mountain Incorporated (NYSE:IRM) | $9.2B | 7.3% |
| HCP, Inc. (NYSE:HCP) | $10.5B | 6.6% |
| SCANA Corporation (NYSE:SCG) | $5.3B | 6.6% |
| Welltower Inc (NYSE:HCN) | $20.3B | 6.4% |
| Ventas, Inc. (NYSE:VTR) | $17.9B | 6.3% |
| Macy's Inc (NYSE:M) | $7.8B | 5.9% |
| Ford Motor Company (NYSE:F) | $42.2B | 5.6% |
| ONEOK, Inc. (NYSE:OKE) | $23.2B | 5.4% |
(Source: Google Finance)
Let me make one thing clear before going any further: stock screens like the one I've prepared above only represent a place to start your investment research. By no means would I call the table above a formal set of recommendations
Even worse, a high yield can sometimes mean trouble. When you see a double-digit yield, it often signals that analysts don't believe the dividend is sustainable. That's because, if the payment looked like a sure thing, traders would quickly bid up shares to lock in a bargain.
Take one of the higher payouts on this list, Kimco Realty Corp (NYSE:KIM). This real estate investment trust owns hundreds of shopping centers across the country, which have suffered from falling sales and profits in recent years. While the distribution looks safe for now, the high yield hints at big problems in the company's future.
That said, you can find some interesting dividend payers here.
CenturyLink Inc. (NYSE:CTL) has struggled with declining cash flow and mounting debt. But, following the company's recent acquisition of Level 3 Communications , Inc. (NYSE:LVLT), analysts project CenturyLink's free cash flow to surge to $2.2 billion next year. If management can hit those numbers, the company's income should more than cover the distribution.
I love the story over at Welltower Inc (NYSE:HCN). Thanks to an aging population, few businesses will likely make more money than senior living facilities. That should translate into a growing stream of income for unitholders.
Iron Mountain Incorporated (NYSE:IRM) also runs a cash cow operation. The partnership stores paper documents for businesses, in addition to providing other security services. While this stock won't impress any friends, it has paid out growing dividends for decades.
The Bottom Line on These High-Yielding Stocks
I like to run the stock screen every few months. Sometimes it sparks a new idea or highlights a company I may have overlooked.
Just be sure to do your homework before pulling the trigger on any name here. You need to dig into their financials, read their 10-K documents, and review industry reports. We want to buy a real dividend, not a problem business.