Congratulations!

1
Check your e-mail inbox:

There you will find the special investor research we promised you. It's yours, FREE.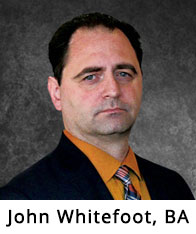 2
Watch your inbox daily for our Income Investors e-letter: .

Our goal is to help our readers get higher returns from safe and rising income investments, all through unbiased research.
3
Get started right now making more money from your investments:

If you don't want to wait for your first issue of Income Investors to arrive, please see the urgent report we've just completed, called Insurance Return Checks: Your Second Source of Income. See this video free when you click here now.
Frequently Asked Questions
What is Income Investors?
Income Investors is a free, daily e-letter sent to those who have opted in to receive it. Our byline is "Helping Our Readers Get Higher Returns from Safe and Rising Income Plays." We publish articles on public companies traded on major stock exchanges with a focus on companies that pay a high and rising dividend or royalty to their shareholders or unitholders.
Who publishes Income Investors?
Income Investors is published by Lombardi Publishing Corporation. In business since 1986, we are based in Canada. We've served over one million customers in over 140 countries.
How does Income Investors make money?
You can opt in to get Income Investors delivered to your email inbox for free. In the editorial issues you receive, there are offers for you to subscribe to our various fee-based subscription newsletters. We publish over 20 such financial newsletters. Depending on the newsletter, we give specific advice on high-dividend stocks, micro-caps, small-caps, options, blue-chips, special situations, precious metals, pot stock investing, 5G investing, EV stocks, and more. Our subscription-based newsletters vary in price from $195 a year to $2,995 a year, depending on the depth and specialization of the newsletter. Our hope is that you like the free content we provide you in Income Investors and that, based on your satisfaction, you try one of our fee-based newsletters.
How do I opt in to Income Investors?
You can opt in to get Income Investors delivered daily to your email inbox right on our website at https://www.incomeinvestors.com/.
How do I unsubscribe from Income Investors?
Each issue of Income Investors has an opt-out link at the bottom. You can opt out at any time, at which point we will remove you from our mailing list.
How do I contact you?
Here's our contact info: https://www.incomeinvestors.com/contact-us/.
Who is John Whitefoot?
John Whitefoot, BA, is the lead editor at Income Investors. He's also editor of our popular fee-based income newsletters, Automated Income and Passive Monthly Income. Primarily a fundamental analyst, John has been a financial writer since the late 1990s, having profiled over 1,000 public companies.