TGT Stock: Should Investors Still Consider Target Corporation?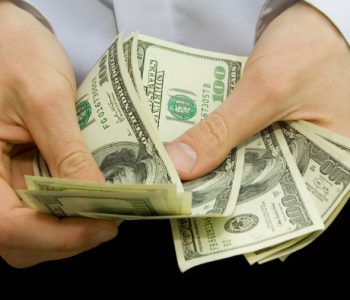 Don't Give Up on Target Stock Just Yet
Hitting a 52-week low is never a good thing, but that's what happened to Target Corporation (NYSE:TGT) stock last week. Since the company released a sales update on January 18, TGT stock has plunged 9.6%, and is still trending lower. Is there still a reason for income investors to consider Target stock?
Let's take a look.
TGT Stock Pays Handsome Dividends
To income investors, Target stock's dividend stands out. Paying $0.60 per share on a quarterly basis, TGT stock has an annual dividend yield of 3.72%. Not a bad number, considering that the average yield of all S&P 500 companies is at around two percent at the moment.
What's more impressive is the company's track record in raising its payout. Target has made 198 consecutive dividend payments since October 1967 and has raised its payout in each of the past 45 years. (Source: "Dividend & Stock Split History," Target Corporation, last accessed January 23, 2016.)
TGT stock's dividend history shows how resilient the company is. Our economy went through quite a few ups and downs over the past 45 years, but Target stock never stopped raising its payout to income investors.
While sentiment towards TGT stock hasn't been that bullish recently, the company's dividends still look quite safe. In the first nine months of Target's fiscal 2016, the company generated $3.26 of earnings per share (EPS) while declaring $1.76 in dividends per share. This means it was paying just under 54% of its earnings, which leaves a sizable margin for safety and room for future dividend hikes. (Source: "Target Reports Third Quarter 2016 Earnings," Target Corporation, November 16, 2016.)
Financials Aren't That Bad
Based on the move in Target stock over the past two years, you might get the impression that Target's financials are deteriorating. While certain metrics indeed look less rosy than before, it might not be the end of the world for TGT stock just yet.
Let's look at the bad part first. Target reported last week that total sales in the November/December period declined 4.9% year-over-year. However, note that a large part of the drop in total sales was due to the sale of its pharmacy and clinic businesses in December 2015. On a comparable basis, sales decreased a more modest 1.3%. (Source: "Target Reports November/December Sales and Updates Fourth Quarter 2016 Guidance," Target Corporation, January 18, 2017.)
Moreover, while top-line numbers don't look very cheerful, the company could still deliver bottom-line growth. In last week's update, Target Chairman and Chief Executive Officer Brian Cornell said that the company expects to deliver adjusted EPS of $5.00 or more for full-year fiscal 2016. That would not only represent a 6.6% increase from the $4.69 of adjusted EPS generated in its fiscal 2015, but also mark a new all-time high for Target. (Source: Ibid.)
If you look at what the company has done so far this year, you'd see that Target has a good chance of beating last year's earnings. In the first three quarters of its fiscal 2016, Target's adjusted EPS came in at $3.56, up 11.9% from the year-ago period.
And don't forget that while brick-and-mortar stores don't seem so popular these days, online shopping is booming. And the rise of the e-commerce industry might turn out to be a catalyst for Target stock.
You see, Target also has an e-commerce segment. Investment in e-commerce is not cheap, but in Target's case, the results have been more than impressive. In this holiday season (November and December), the company's digital sales grew more than 30% year-over-year.
The Bottom Line on TGT Stock
One consequence of the downturn in TGT stock is that valuations now look quite attractive. Trading at $64.14 apiece on Monday morning, Target stock has a price-to-earnings (P/E) multiple of just 11.76 times, which is less than half of the industry's average P/E of 26.88 times. Given the company's impressive dividends and the potential to deliver record earnings, income investors might not want to cross Target stock off their lists just yet.