TGT Stock: A Dividend Aristocrat That Shouldn't Be Forgotten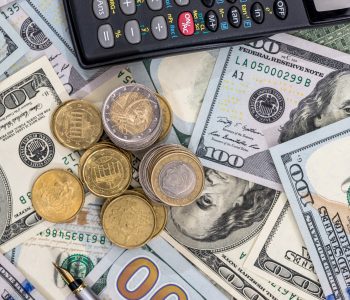 Why Target Corporation (TGT Stock) Could Be an Opportunity
Some people like to chase the hottest tickers, but there are opportunities in down-and-out stocks too. Target Corporation (NYSE:TGT), for instance, is an overlooked company that also happens to be a "dividend aristocrat."
To qualify as a dividend aristocrat, a company must be a component of the S&P 500 Index and must have raised its annual dividend every year for at least 25 years. Paying a consistently increasing stream of dividends for a quarter of a century is no easy task, which is why there are currently only 51 dividend aristocrats. Target Corporation, however, has managed to raise its dividend every year for 45 consecutive years. (Source: "Dividend & Stock Split History," Target Corporation, last accessed June 2, 2017.)
In other words, investors in TGT stock have been collecting bigger dividend checks every year for over four decades. With such an impressive track record, you might think that Target would have a huge following in the investment community. But right now, that's not really the case.
The retail industry is facing strong headwinds as consumers embrace online shopping. With tremendous growth at e-commerce companies such as Amazon.com, Inc. (NASDAQ:AMZN), quite a few retailers have experienced year-over-year declines in sales, including Target.
Due to concerns surrounding the retail industry and its own performance, TGT stock has had a rough ride in recent years. At $55.52 apiece, Target stock is actually trading at lower than where it was five years ago.
But since a company's yield moves inversely to its share price, Target stock now offers a very attractive dividend yield of 4.32%. While there are plenty of stocks with much higher yields, keep in mind that the average dividend yield of all S&P 500 companies is at just 1.91%. As a matter of fact, Target is currently the second-highest yielding stock among the 51 dividend aristocrats.
A high dividend yield is just one of the reasons why investors shouldn't ignore TGT stock. Another reason is its dividend safety.
I know what you are thinking: "How can a company keep paying dividends if it's in a declining industry?"
Well, as it turns out, despite all the dividend hikes over the years, Target is not really paying out all that much. In 2016, the company declared $2.36 of dividends per share. It also generated $4.70 of earnings per share. This means TGT stock was paying out just over 50% of what it earned. (Source: "2016 financial summary," Target Corporation, last accessed June 2, 2017.)
The retail industry may continue to face headwinds but, because Target has a low payout ratio, it has left a sizable margin of safety.
Another thing to note is that the situation for Target may not be as bad as people think. For instance, while Target's same-store sales are down, the company could capture some growth in e-commerce. Over the last two years, Target's digital channel sales have generated nearly 30% of annual growth, which is much better than the industry's average. (Source: "2016 Annual Report," Target Corporation, last accessed June 2, 2017.)
Also, the company operates through five segments, each of which generates a sizable amount of sales. Target's diversification has helped it deliver recession-proof dividends to income investors for decades. Going forward, the strategy could still work.

Source: "2016 Financial Highlights," Target Corporation, last accessed June 2, 2017.
The Bottom Line on TGT Stock
At the end of the day, keep in mind that, with a downturn in share price, TGT stock is now trading at very low valuations. It currently has a price-to-earnings (P/E) multiple of 11.6 times, which is significantly lower than the industry's average P/E of 21.45 times.
It may take a while for the company to execute its turnaround plan but, at the current valuation and dividend yield, TGT stock could be an opportunity.