Textainer Group Slashes Dividend, Shares Plunge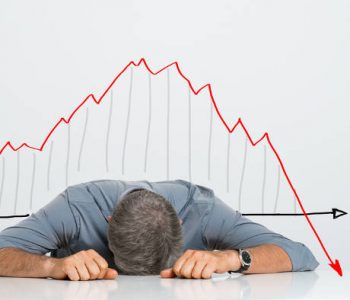 Container Leasing Company Posts Quarterly Loss
New York, NY — Textainer Group Holdings Ltd. (NYSE:TGH) slashed its quarterly dividend after posting a second-quarter loss today due to a decline in lease rental income, the company said in a statement.
The company announced to pay a $0.03 dividend per share in the second quarter, a sharp cut from the $0.47 per share it paid in the same period last year.
The second-quarter loss was $0.03 per share against the analysts' consensus profit forecast of $0.14 per share, according to a Thomson Reuters poll. Sales plunged to $127.4 million from $138.2 million a year ago. (Source: "Textainer group holdings Q2 adjusted earnings per share $0.05," Reuters, August 9, 2016.)
The company shares were down 16% on the New York Stock Exchange, trading at $9.52 during midday trading.
Income from the lease rental of containers declined 6.3% to $120.2 million from the similar period a year ago, contributing to the loss of $0.03 a share, or $1.5 million for the quarter, the statement said.
"We declared a dividend of $0.03 per share, a significant decline from the prior dividend level and an amount equal to 60% of this quarter's adjusted net income," said Philip Brewer, president and chief executive officer of Textainer Group. "While we are not happy about reducing our dividend, our Board believes paying a lower dividend in order to preserve cash during these challenging times is in the best interests of our shareholders and the company and helps ensure that we have the resources to take advantage of opportunities that today's challenging conditions may produce." (Source: "Textainer Group Holdings Limited Reports Second-Quarter Results and Declares Quarterly Dividend," Textainer Group, August 9, 2016.)
Textainer is one of the world's largest leasers of intermodal containers with a total of 2.1 million containers representing 3.2 million 20-foot equivalent units (TEUs) in an owned and managed fleet. The company leases containers to approximately 350 customers, including all of the world's leading international shipping lines, and other lessees.
"It is worth noting that although lease rental income declined from the year ago quarter, it declined far less than the drop in new container rental rates due largely to the structure of our leases and the long-term nature of our fleet," the statement said. (Source Ibid.)
Textainer recorded $19.5 million of container impairments resulting from a write-down of its inventory of containers that are pending disposal. Excluding these non-cash impairments, adjusted net income would have been $21.8 million, or $0.38 per diluted share.
"Market conditions remain very challenging and the second quarter was no exception," Brewer said. "The main driver of our decline in performance remains the low prices for new and used containers which results in reductions in lease rental income and impairments on containers held for sale." (Source: Ibid.)