Texas Instruments Incorporated's CEO to Step Down, Should Dividend Investors Be Concerned?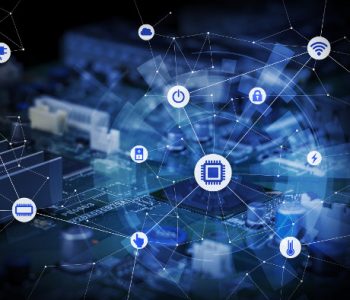 iStock.com/chombosan
Texas Instruments Names New Chief
It's not every day that you see a company's leader stepping down after a massive rally in share prices. But that's what just happened at Texas Instruments Incorporated (NASDAQ:TXN).
On Thursday, January 18, Texas Instruments announced that its current president and chief executive officer (CEO), Rich Templeton, will step down. The company's board of directors has selected Brian Crutcher as the new president and CEO, effective June 1. (Source: "Brian Crutcher to become next CEO of TI on June 1 and current CEO Rich Templeton continues as chairman," Texas Instruments Incorporated, January 18, 2018.)
"Brian is an exceptional leader who inspires others and delivers great results," said Templeton. "His disciplined focus on our business, manufacturing and sales channels has heightened the value we offer customers and the return we provide shareholders."
The news came as a surprise. Templeton took the helm of Texas Instruments back in 2004, and the company has grown tremendously under his leadership. Share prices of the company also performed well. In just the last 12 months, TXN stock surged 58%. The rally was particularly impressive considering that Texas Instruments is a six-decade-old company commanding over $100.0 billion in market cap.
Also Read:
Texas Instruments Stock: Why the Dividend Stock May Keep Rallying 
After the announcement, shares of TXN stock slipped 2.3%.
Still, if you are a dividend investor, this leadership change shouldn't be much of a concern. Crutcher—who will succeed Templeton—has been with Texas Instruments for more than two decades and has held senior leadership roles at the company since 2010.
Moreover, Texas Instruments is one of the most shareholder-friendly companies in the stock market. The company has said explicitly that it intends to return all of its free cash flow to shareholders in the form of dividends and stock buybacks. (Source: "Investor Overview," Texas Instruments Incorporated, last accessed January 18, 2018.)
Over the last decade, TXN stock's quarterly dividend rate has grown by a whopping 520%. (Source: "Dividends," Texas Instruments Incorporated, last accessed January 18, 2018.)
As long as the new CEO doesn't change the company's shareholder-friendly mandate, Texas Instruments will likely continue returning cash to investors.