TLLP Stock's 7.7% Dividend Yield Is Here to Stay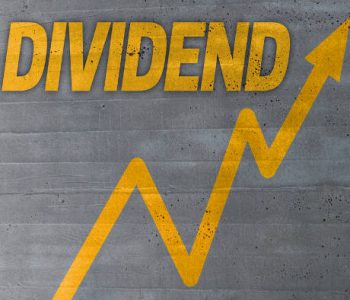 Dividend Yield: Tesoro Has a Growing Revenue Stream
A high dividend yield and a solid business with a history of payout increases is a difficult combination to find in today's low-return environment. When I look for stocks that fit into this criteria, Tesoro Logistics LP (NYSE:TLLP) fulfills most of the preconditions.
Before discussing Tesoro Logistics' business potential and dividend yield, I want to explain why it is tricky to just pick a high-yielding dividend stock and trust that the company will sustain this performance in the long-run.
In this high-yield universe, when you see a stock offering a return of over 10%, you should analyze the stock very carefully. A company being able to pay a larger dividend may be because the price of the stock has fallen so drastically that its yield has become eye-popping. Remember, the dividend yield is a function of a stock price. Assuming a company doesn't change its dividend payout, a falling price will balloon the yield.
Another important reason to keep in mind while investing in high-yielding stocks is that dividends aren't guaranteed. Companies can always cut dividends if their sales are declining and they're unable to generate enough cash flows.
Now, let's get back to Tesoro Logistics and try to find out whether this is a good investment for investors seeking a high dividend yield.
San Antonio, Texas-based Tesoro Logistics owns and operates a network of over 4,000 miles of crude oil, refined products, and natural gas pipelines. It also owns 29 crude oil and refined marine terminals with over 15 million barrels of storage capacity and four natural-gas-processing complexes.
Tesoro is a limited partnership, which means investors buy units of this company to earn dividends.
Owning pipelines and logistic facilities for the energy industry is a great business to be in. No matter where oil prices go, these operators work on fixed margins to move these products. And that's the reason that Tesoro's cash flows haven't been impacted much by the recent plunge in oil prices.
The predictability of these pipeline businesses is the main reason that the world's most successful income investor, Warren Buffett, owns a big chunk the pipeline operator Kinder Morgan Inc (NYSE:KMI). (Source: "Stock Holdings," Insider Monkey, last accessed November 11, 2016.)
Since 2013, Tesoro's revenues have surged more than three times, to $1.112 billion last year. Similarly, its earnings before interest, taxes, depreciation, and amortization (EBITDA) rose more than three times to $636.0 million. (Source: "About Tesoro Logistics," Tesoro Logistics LP, last accessed November 11, 2016.)
Yielding 7.75%, Tesoro Logistics last month raised its quarterly cash distribution to $0.875 per unit or $3.50 on an annualized basis, representing a 17% increase in its dividend over the third quarter of last year. (Source: "Tesoro Logistics LP Reports Third Quarter 2016 Results," Tesoro Logistics LP, October 31, 2016.)
The Most Compelling Reason to Own Tesoro
Here is the most compelling reason that Tesoro is a standout among the group of high-dividend-paying stocks: the last dividend increase was the 22nd consecutive quarterly increase. During this time, the company dividend increases were four percent or more. (Source: Ibid.)
If you scan the space where companies pay high dividend yields, you'll find it very tough to locate another history of such stable returns. On the other hand, Tesoro's stock price doesn't show much volatility, which is usually the problem with high-return, high-risk stocks.
TLLP stock has been trading between the $40.00-to-$50.00 range for the past year, despite massive swings in oil prices. The company is on track to achieving $635.0 million in annual net earnings and $1.0 billion in annual EBITDA in 2017. (Source: Ibid.)
For those income investors who are willing to leave their comfort-zone of low-yield, low-risk companies, Tesoro Logistics LP presents a good diversification opportunity.