Telus Sees Profit Drop, but Hikes Dividend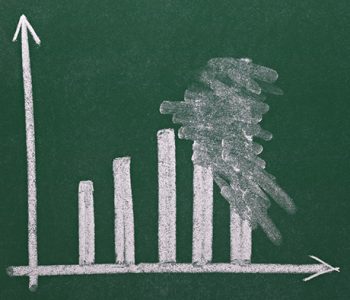 Canadian telecom company TELUS Corporation (NYSE:TU, TSE:T) reported lower-than-expected profits on Thursday, yet the company hiked its dividend and extended its dividend growth program.
In the first quarter of 2016, Telus generated $3.11 billion in operating revenue, up 2.6% year-over-year and in line with analysts' expectations. Its adjusted net income, on the other hand, decreased three percent to $414 million. (Source: "Telus Reports Results for First Quarter 2016," TELUS Corporation, May 5, 2016.)
Even though its adjusted net income deteriorated, Telus' adjusted earnings per share (EPS) stayed flat at $0.70. This is because the weighted average number of diluted shares outstanding has dropped from 610 million in the year-ago period to just 594 million.
Still, there were quite a few cheerful bits from this earnings report, especially for income investors.
Telus declared a quarterly dividend of $0.46, representing a 9.5% increase compared to a year ago. This also marks the 11th dividend increase since the company announced its first multi-year dividend growth program in May 2011. At today's stock price, Telus has an attractive annual dividend yield of 4.64%.
The company also announced an extension to its original dividend growth program. Its target annual increase in dividends is between seven percent and 10% from 2017 through to the end of 2019.
At the same time, Telus would also boost its share repurchase program. The company could be buying up to $250 million worth of shares in each of the next three years.
"The extension of our multi-year dividend growth program through 2019 reflects the Company's confidence in future market opportunities stemming from our enduring growth strategy," said Darren Entwistle, president and CEO of Telus. "Between 2004 and April 2016 TELUS has returned $13.0 billion to shareholders, including $7.9 billion in dividends and $5.1 billion in share buybacks, representing nearly $22.00 per share." (Source: Ibid.)
In addition, Telus announced that it had entered into an agreement to sell a 35% stake in TELUS International to Baring Private Equity Asia. TELUS International is TELUS Corporation's global arm, which provides call center and outsourcing services.
The company said that it expects to receive approximately $600 million in proceeds from the deal. That should be able to strengthen Telus' balance sheet as well as advance the company's broadband, landline, and wireless networks.