Telus Beats Profit Forecast, Raises Dividend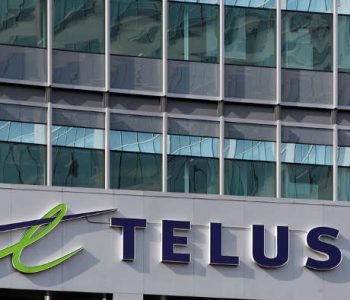 Strong Subscriber growth in Wireless Helping
New York, NY — TELUS Corporation (TSE:T), one of Canada's big three telecommunications companies, posted better-than-expected earnings and said it'll boost its quarterly dividend to CA$0.46 per share, an increase of $0.04 from last year.
Excluding restructuring costs and gain of wireless spectrum, Telus posted an adjusted net income of CA$416 million in the second quarter, 2.2% higher than CA$406.0 million last year. Adjusted basic earnings per share hit CA$0.70, slightly above analysts' expectations of CA$0.69.
While revenue was slightly lower than analysts expected, operating costs dropped to help the bottom line. The Vancouver-based company's performance improved enough for it to raise the lower end of a handful of 2016 target forecasts. It announced plans to invest CA$200 million more in broadband infrastructure this year.
"TELUS' strong second quarter results and improved outlook reflect the effectiveness of our company's industry-leading customer service and the robustness of our multi-tenet growth strategy," said Darren Entwistle, president and CEO. (Source: "TELUS reports strong results for second quarter 2016," News Release, Telus, August 5, 2016.)
"Impressively, our team continues to deliver strong subscriber, revenue and EBITDA growth in both our wireless and wireline businesses despite the economic challenges in Alberta," he added. (Source: Ibid.)
Telus added 61,000 postpaid wireless customers—more than 20,000 higher than analysts expected, but fewer than the 76,000 added in this period last year. It trailed slightly behind competitors BCE Inc. and Rogers Communications Inc., which reported 69,848 and 65,000 new subscribers, respectively, this quarter.
Average revenue per user rose 1.4% to CA$64.38, marking the 23rd consecutive quarter of growth for this metric, and blended churn dropped to 1.15%.
Internet and television subscribers beat analysts estimates but were down from last year, reflecting increased competition from Shaw Communications Inc in western Canada and economic troubles in Alberta. Telus added 18,000 Internet customers, compared to 22,000 this time last year and 13,000 television customers, down from 17,000 last year. It lost 20,000 telephone subscribers, fewer than expected.
"Importantly, our strong financial performance further demonstrates TELUS' ability to fund simultaneously our strategic growth investments as well as the TSX and NYSE's only multi-year dividend growth and discretionary share purchase programs now running through 2019," Entwistle said. (Source: Ibid.)
"Our consistent track record in this regard is unequivocal, as reflected by TELUS having returned CA$13.3 billion to shareholders, including CA$8.2 billion in dividends and CA$5.2 billion in share purchases, representing over CA$22.00 per share between 2004 and July 2016," Entwistle added. (Source: Ibid.)
The company also raised its full-year capital expenditure target to CA$2.85 billion from CA$2.65 billion, as it plans to connect more homes to its fiber optic network to address increasing demand for data. It will also invest in its 4G LTE network to better prepare for upcoming 5G technology.