TCRD Stock: Should Investors Consider This 11.6% Yielder?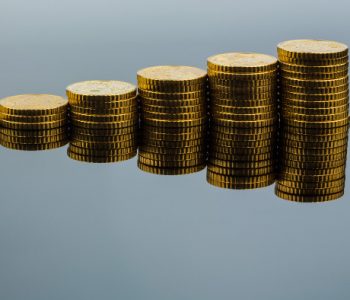 iStock/erwo1
Could This Be a Good Income Investment?
For the buy-and-hold type of investor, the stock market delivers its return through two ways: share price appreciation and dividends. The stock we are going to cover in today's article doesn't stand out in terms of share price performance, but it does pay generous dividends, with a yield more than five times the market average.
I'm talking about THL Credit, Inc. (NASDAQ:TCRD), a closed-end investment company headquartered in Boston, Massachusetts.
THL Credit pays quarterly dividends of $0.27 per share, which, at the current price, gives the stock an annual yield of 11.6%.
The big question, of course, is whether this high-yield stock is worth owning for income investors. So let's take a look.
An Improving Income-Generating Portfolio
Based on the company's share price performance, you might think its business is deteriorating. In the past five years–a period where all three major indices of the U.S. stock market soared past their all-time highs–THL Credit stock tumbled more than 30%.
However, business wasn't really that bad. As a matter of fact, this investment company has substantially improved its portfolio over the last five years and is well-positioned to keep delivering generous dividends going forward.
The keyword here is "evolution." You see, THL Credit is not making "the next big thing;" it makes money through the lending business. In 2012, most of the company's investments were in junior capital, which could be quite risky. Fast-forward to today, and 74% of THL Credit's portfolio is invested in first-lien loans. (Source: "Investor Presentation," THL Credit, Inc., last accessed October 3, 2017.)
This is a big improvement in terms of portfolio safety. When the company was focusing on junior capital, it carried a significant level of risk because a lot of these investments, such as mezzanine debt and equity, were not secured by assets. By shifting its focus to first-lien loans, THL Credit makes sure that it will be the first one in line to get paid if the borrower defaults and is liquidated.
For income-generating purposes, having a safer portfolio is definitely good news for the high-yield stock.
Moreover, the company has transformed its portfolio to better capitalize on the rising interest rate environment. In 2012, 57% of THL Credit's loan portfolio were in floating-rate loans, while 43% were fixed-rate. By the end of June 2017, portfolio composition was 90% floating and 10% fixed. This means if interest rates further increase, as they have been doing for the past two years, the company will be able to generate higher interest income due to its large position in floating rate loans.
While improving its risk profile, THL Credit did not forget maintaining its profitability. By the end of June, its portfolio of investments had a weighted average yield of 11%. (Source: "THL Credit Reports Second Quarter 2017 Financial Results and Declares a Dividend of $0.27 Per Share," THL Credit, Inc., August 3, 2017.)
Bottom Line on This High-Yield Stock
At the end of the day, keep in mind that this high-yield stock is structured as a business development company or BDC. Therefore, the company is legally required to distribute at least 90% of its profits every year in the form of dividends. Combining the distribution requirement with its profitable business, TCRD Stock is a high-yield stock that's actually worth considering for income investors.