TCP Stock: This 7.5% Yielder is a Dividend Growth Machine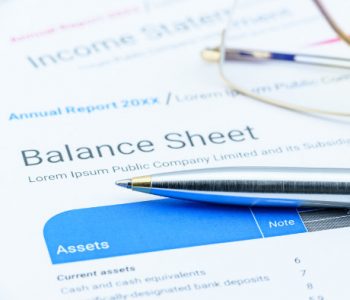 iStock.com/William_Potter
The Best MLP for Income Investors?
Master limited partnerships (MLPs) can be great for yield-seeking investors. Because MLPs are required to distribute almost all their available cash to unitholders, they have become some of the highest-yielding names in today's stock market.
But, like any investment, MLPs are not risk-free. In particular, because these partnerships pay out nearly all their profits to investors every year, a downturn in their business would likely result in a dividend cut. In fact, due to the plunge in oil and gas prices in recent years, a few MLPs have already cut back their distributions.
And that's why TC Pipelines, LP (NYSE:TCP) is special. While the partnership comes from the volatile energy sector, it has managed to dish out increasing dividends through thick and thin.
Consider this: in 2010, TC Pipelines paid total distributions of $2.94 per unit. This year, the partnership is on track to deliver total distributions of $3.88 per unit, for an increase of 32%. (Source: "Distribution History," TC Pipelines, LP, last accessed November 13, 2017.)
Also Read:
MLP Stock List: Earn Reliable Income From These Energy Partnerships
Everything You Need To Know Before Investing in MLP Funds
And that's just a small part of what TC Pipelines has achieved over the years. Since the partnership's initial public offering (IPO) in 1999, it has raised its per-unit payout every single year.
That's 18 consecutive years of annual distribution increases. If the partnership continues this track record for a few more years, it would join the "dividend aristocrats," which are companies with at least 25 straight years of annual dividend increases.
Mind you, dividends are just a part of what TCP stock investors have earned over the years. Assuming automatic distribution reinvestment, the partnership has delivered an average annual return of 14% since 2000. (Source: "Partnership Profile September 2017," TC Pipelines, LP, last accessed November 13, 2017.)
The reason why TC Pipelines can achieve such an amazing track record lies in the fee-based nature of its business. Created by TransCanada Pipelines Limited, TCP acquires, owns, and operates natural gas pipelines and related assets based in the United States. Right now, the partnership's portfolio consists of eight natural gas pipelines serving regionally diverse basins and customer bases.
TCP's pipeline business is fee-based, meaning the partnership does not have any direct commodity price exposure. Furthermore, it minimizes volume risk by having long-term, ship-or-pay contracts. In 2016, approximately 88% of TCP's distributable cash flow was generated from long-term contracts.
Thanks to long-term, fee-based operations, the partnership has no problem covering its oversized dividends. In the first nine months of 2017, TC Pipelines generated $238.0 million in distributable cash flow while paying out cash distributions of $210.0 million. With a distribution coverage ratio of 1.13 times, the partnership has left a margin of safety. (Source: "TC PipeLines, LP Announces 2017 Third Quarter Financial Results," TC Pipelines, LP, November 6, 2017.)
Final Thoughts on TC Pipelines, LP
Here's the best part: companies with impressive track records of dividend increases often trade at a premium, which can lead to lower yields. But, because TC Pipelines LP comes from the beaten-down energy sector, it offers an attractive yield of 7.5%, despite its solid dividend growth history. Investors looking for both income and growth should take a serious look at this MLP.