TCG BDC Inc: 11.6%-Yielding "Alternative Bank" Pays More Than You Think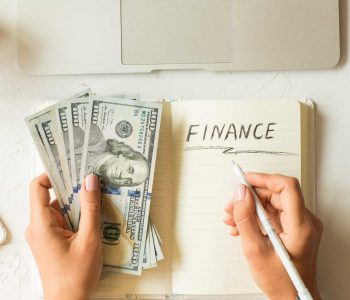 CGBD Stock: A High-Yield Stock to Think About
In today's low-interest-rate environment, what could be better than a stock with a double-digit dividend yield?
The answer: a double-digit yielder that also gives investors "bonus checks."
Sound too good to be true?
Well, it is happening. Just take a look at TCG BDC Inc (NASDAQ:CGBD) and you'll see what I mean.
TCG BDC belongs to a group of companies that I have nicknamed "alternative banks." These companies lend money out at higher interest rates than they borrow it at, pocketing the difference. This is essentially what traditional banks have been doing for centuries. However, alternative banks are different from regular banks in that they don't serve retail customers like you and me. Instead, they focus on lending to middle-market businesses.
The official name for them is business development companies (BDCs). And they tend to be generous dividend payers. This is because BDCs are required by law to distribute at least 90% of their profits to shareholders through dividends. In return, they do not have to pay any income tax at the corporate level.
TCG BDC Inc is one of the higher-yielding names in the BDC sector. Its quarterly dividend rate currently stands at $0.32 per share, which comes out to an annual yield of 11.6%.
And as I mentioned earlier, there are also "bonus checks."
When the company's board of directors declared a regular quarterly common dividend of $0.32 per share in early November, they also announced a special dividend of $0.04 per share. Both dividends will be paid on January 15, 2021 to CGBD stock investors of record as of December 31, 2020. (Source: "TCG BDC, Inc. Announces Third Quarter 2020 Financial Results and Declares Fourth Quarter 2020 Regular Dividend of $0.32 Per Common Share and Special Dividend of $0.04 per Common Share," TCG BDC Inc, November 4, 2020.)
In other words, this alternative bank is paying more than its stock's stated dividend yield.
One of the reasons behind the generous dividend policy is the company's lucrative lending business. Because middle-market companies tend to have a harder time getting loans from banks, due to tightening banking regulations, BDCs often earn oversized interest when lending to them.
In the case of TCG BDC, the yield of its debt investments at cost is 7.4%. (Source: "TCG BDC, Inc. Reports Third Quarter 2020 Financial Results," TCG BDC Inc, November 4, 2020.)
The firm's portfolio is well diversified, too. As of September 30, 2020, TCG BDC had 146 investments in 114 companies. The five-largest industry exposures of the portfolio were high tech (11%); its investment fund (10%); business services (eight percent); health care and pharmaceuticals (seven percent); and banking, finance, insurance, and real estate (six percent). (Source: Ibid.)
It's worth noting that nearly 70% of the company's investments are in the form of first-lien debt. If you're a first-lien lender, you'll be first in line to get paid in the event of a borrower's liquidation.
Now, you're probably wondering how the COVID-19 pandemic has impacted this lender's business.
Well, in the BDC's latest earnings conference call, its chief executive officer, Linda Pace, said that the company's credit position was stable and "continues to perform well despite the significant economic headwinds this year." (Source: "Q3 2020 Earnings Call," TCG BDC Inc, November 5, 2020.)
Pace added, "We had zero new non-accruals during the quarter. In fact, the number of non-accruals across our portfolio has been flat the past three quarters; and on both the fair value and cost basis, non-accruals ticked down in the quarter." (Source: Ibid.)
One of the key performance metrics for the BDC sector is net investment income. In the third quarter of 2020, TCG BDC generated net investment income, net of preferred dividend, of $0.36 per share. While the amount was below the $0.38 per share earned in the year-ago period, it provided comfortable coverage for the company's regular quarterly dividend of $0.32 per share.
Bottom Line on TCG BDC Inc
Keep in mind that, by definition, special dividends do not always recur and can vary in the amount. In fact, even regular dividends are not carved in stone. But TCG BDC Inc's management has said that they're "incredibly confident" in their ability to deliver the current level of quarterly dividend to shareholders over the long term.
So if things work out as planned, CGBD stock could be a serious income stock for yield hunters.