TCG BDC Inc: Why This 9.8% Yielder Might Actually Pay 11.1%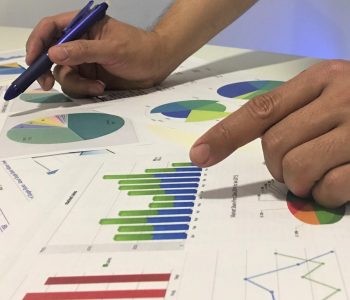 This High-Yield Stock Looks Interesting
When it comes to yield hunting, there's more to just screening stocks based on some fixed parameters. For instance, TCG BDC Inc (NASDAQ:CGBD) would not show up on stock screeners if you're searching for yields that are 10% or higher. However, if an investor purchased CGBD stock today, they could expect to earn a double-digit yield this year.
Allow me to explain.
TCG BDC Inc is a business development company (BDC) focused on lending to middle-market companies. If you've been following Income Investors for a while, you'd know that we cover a lot of BDCs here because they're some of the highest-yielding names in today's market.
And there's a reason why they yield so much: BDCs are required to distribute at least 90% of their profits to investors through dividends. In exchange, they pay little to no income tax at the corporate level.
In the case of TCG BDC Inc, the company has a quarterly dividend rate of $0.32 per share. With TCG BDC stock trading at $13.00 apiece, that quarterly payout comes out to an annual yield of 9.8%.
And that's the yield you see when you search for CGBD stock on most financial web sites.
Now here's where things get more interesting. Other than just paying regular dividends every three months, TCG BDC stock has also paid supplemental dividends in recent quarters. For instance, in the third quarter of 2020, the company paid a supplemental dividend of $0.05 per share. In the fourth quarter, it provided a supplemental dividend of $0.04 per share. (Source: "Dividend and Split History," TCG BDC Inc, last accessed March 10, 2021.)
In February, the company's board of directors declared a regular quarterly dividend of $0.32 per share and a supplemental dividend of $0.05 per share. Both dividends, which total $0.37 per share, will be paid on April 16 to shareholders of record as of March 31. (Source: "TCG BDC, Inc. Announces Fourth Quarter 2020 Financial Results and Declares First Quarter 2021 Regular Dividend of $0.32 Per Common Share and Supplemental Dividend of $0.05 per Common Share," TCG BDC Inc, February 23, 2021.)
At this point, it's a good idea to check whether the BDC can actually afford those oversized payments.
According to its latest earnings report, TCG BDC generated net investment income of $0.38 per share in the fourth quarter of 2020. The amount covered the company's total payout of $0.36 per share (regular dividend of $0.32 per share plus supplemental dividend of $0.04) for the quarter.
It helps that the company has a diverse portfolio.
As of December 31, 2020, TCG BDC had investments in 117 portfolio companies. Its top 10 investments accounted for just 19% of the portfolio's fair value. Meanwhile, the BDC's top three industry exposures were high tech; business services; and health care and pharmaceuticals. Together, these three industries accounted for less than 25% of the portfolio's fair value. (Source: "TCG BDC, Inc. Quarterly Earnings Presentation," TCG BDC Inc, December 31, 2020.)
Moreover, from September 30 to December 31, 2020, non-accruals declined from 3.5% to 3.2% of the company's portfolio based on fair value.
Of course, in the world of high-yield stocks, nothing is carved in stone. So how do we know whether CGBD stock will continue to pay supplemental dividends on top of its regular ones?
Well, you'd have to listen to the latest earnings conference call to find a hint. During the call, the BDC's chief financial officer and chief risk officer, Thomas M. Hennigan, said, "As we look forward to the rest of 2021, we remain very confident in our ability to comfortably deliver the $0.32 regular dividend plus continue to pay sizable supplementals in line with the $0.04 we've been able to pay in the last few quarters." (Source: "Q4 2020 Earnings Call," TCG BDC Inc, February 24, 2021.)
Bottom Line on TCG BDC Inc
TCG BDC stock's 9.8% yield calculated based on the company's regular dividends is already very attractive in today's market environment. But if you factor in the $0.04-per-share supplemental dividends that TCG BDC Inc plans to pay, you'll see that the company is offering a forward yield of 11.1%.
In other words, CGBD stock could be a serious opportunity for yield hunters.