TCAP Stock: This 12.8% Yielder is Trading at a Significant Discount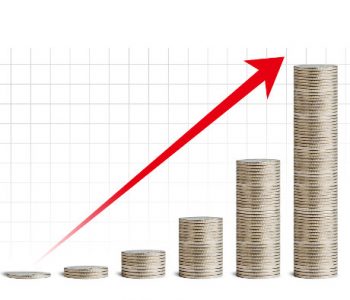 iStock.com/MILANTE
Value Stock with a Double-Digit Payout
For income investors, few things are better than a high-yield value stock. With a high dividend yield, the stock can provide a generous income stream. And being undervalued means investors might be able to make some capital gains on top of those sizable dividend payments.
The good news is, despite the recent rally in the U.S. stock market, there are still companies offering both value and income. Triangle Capital Corporation (NYSE:TCAP) would be a good example.
Headquartered in Raleigh, North Carolina, Triangle Capital is a publicly traded business development company (BDC). It provides financing solutions to lower-middle-market companies in the U.S., which tend to have annual revenues of between $20.0 million and $300.0 million—and annual earnings before interest, tax, depreciation and amortization (EBITDA) of between $5.0 million and $75.0 million.
Triangle Capital makes several types of investments. It provides first lien, unitranche, second lien, and subordinated debt financings. At the same time, the company may also take minority equity positions alongside its debt investments. A typical investment size for Triangle Capital is between $5.0 million and $50.0 million. (Source: "Investor Presentation," Triangle Capital Corporation, last accessed December 7, 2017.)
The key to note here is that the company has a focus on debt investments. As of September 30, 2017, different types of loans made up 87.9% of Triangle Capital's entire portfolio.
Also Read:
TCAP Stock: A Very Unique 13.4% High Dividend Yielding Stock
These debt investments provide TCAP with a sizable income stream. By the end September, the weighted average yield on the company's loan portfolio stood at an impressive 11.2%. (Source: "Triangle Capital Corporation Reports Third Quarter 2017 Results, Announces Quarterly Cash Dividend of $0.30 per Share, and Announces Exploration of Certain Strategic Alternatives," Triangle Capital Corporation, November 1, 2017.)
Thanks to a large income-generating loan portfolio, Triangle Capital can return a substantial amount of cash to investors. The company currently pays quarterly dividends of $0.30 per share, giving TCAP stock a jaw-dropping yield of 12.8%.
Where Triangle Capital does not stand out is its dividend-paying track record. The company's current dividend rate of $0.30 per share was the result of a dividend cut. Previously, TCAP stock was paying $0.45 per share.
Still, the reduced payout should be safe. In the most recent quarter, Triangle Capital generated net investment income of $17.2 million, or $0.36 per share. This was more than enough to cover its current quarterly distribution.
Furthermore, the company has been improving the quality of its portfolio. By the end of 2014, first and second lien debt investments, which have the lowest risk among all of TCAP's investments, represented just 17.2% of the company's portfolio. Over the last two years, Triangle Capital has tripled its exposure to first and second lien investments. These relatively safe income-generating assets now comprise over 50% of TCAP's portfolio.
Trading at a Discount
Here's the best part: despite its much-improved portfolio and generous payout, TCAP stock is not expensive. The company has a net asset value of $13.20 per share, yet its stock price is just $9.34 per share. In other words, Triangle Capital is trading at a nearly 30% discount to its net asset value.
For the value-conscious income investor, TCAP stock deserves a serious look.