TCAP Stock: A 12.8% Yielding Dividend Stock You Likely Haven't Considered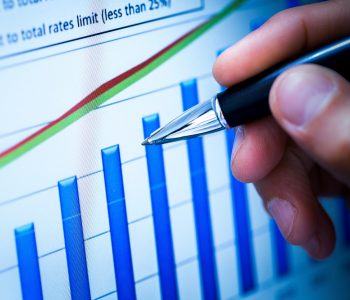 iStock.com/artisteer
Prepare to Earn a Double-Digit Yield
This company pays generous dividends with a double-digit yield, but most investors have never heard of it.
I'm talking about Triangle Capital Corporation (NYSE:TCAP), an investment company headquartered in Raleigh, North Carolina. Even though the company never really made headlines in the financial media, it runs an extremely profitable business.
How is that possible? Well, Triangle Capital focuses on investing in fast-growing companies, which tend to be from the lower-middle market. These companies are characterized by having annual revenues of between $20.0 million and $300.0 million—and earnings before interest, tax, depreciation, and amortization (EBITDA) of between $5.0 million and $75.0 million.
Investing in private, fast-growing companies used to be something reserved for wealthy venture capitalists. But, since Triangle Capital is publicly traded, regular investors like you and I can get a piece of the action too.
Of course, investing in lower-middle-market companies is not exactly the safest business. However, Triangle Capital mostly focuses on making loans to these companies, rather than investing in their equity. By the end of their second quarter, debt investment made up 87.4% of the company's portfolio. (Source: "Investor Presentation," Triangle Capital Corporation, last accessed September 28, 2017.)
And if you think lending money to companies is not exciting enough, think again. By the end of June 2017, Triangle Capital's weighted average yield on debt investments stood at 11.4%. Now that's a lucrative business. (Source: "Triangle Capital Corporation Reports Second Quarter 2017 Results, Announces $30 Million Expansion of Senior Credit Facility and Announces Quarterly Cash Dividend of $0.45 Per Share," Triangle Capital Corp, August 2, 2017.)
Thanks to its highly profitable operations, Triangle Capital can pay oversized dividends. With a quarterly distribution rate of $0.45 per share, the company currently yields 12.8%. In a market where the vast majority of public companies pay less than five percent, a double-digit yield makes TCAP a true high-dividend stock.
Managing Risk
For any investment company, risk management should be a priority. The good news is that Triangle Capital has been doing a good job at it.
You see, despite its relatively small size—Triangle Capital's investments total approximately $1.2 billion—the company's portfolio is well diversified. Its investments are diversified across 95 companies in 30 different industries. TCAP's top three industry exposures are branded consumer products (14.1%), food and beverage (11.3%), and healthcare (9.7%). No other industry represents more than nine percent of its portfolio. This means, if one company enters a downturn and can't make its interest payments, the impact on TCAP's cash flow will likely be limited.
Furthermore, due to a rising-interest-rate environment, the company has increased its investments in variable rate loans. As of the end of Triangle Capital's second quarter, approximately 42.1% of its debt portfolio was made up of variable rate investments. The company estimated that, if interest rates rose by 200 basis points, its annual investment income would increase by $9.3 million.
Final Thoughts on This Dividend Stock
Don't forget that Triangle Capital is structured as a business development company. This means the law mandates that at least 90% of the company's taxable earnings each year must be given to shareholders in the form of dividends. Combining this with its profitable business, TCAP stock is certainly a dividend stock worth considering.
Also Read:
5 High-Dividend-Yielding Stocks to Consider in 2017
10 High-Yield Small-Cap Dividend Stocks for 2017