TC Pipelines, LP: Can You Count on This 7.6% Yield?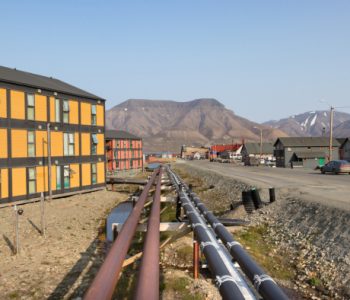 iStock.com/RUBEN RAMOS
Is This 7.6% Yield Safe?
Readers sometimes ask why I would recommend a stock that recently slashed its distribution. After all, for the most part, companies hate cutting their payouts. So slashing the dividend probably signals a big problem.
That said, investors tend to stampede for the exits after a business lowers its distribution. During these occasions, you can often scoop up good, albeit slightly damaged, assets for a real bargain. It's like shopping through the "scratch and dent" section at IKEA.
Take TC Pipelines, LP (NYSE:TCP), a limited partnership that owns dozens of natural gas pipelines across North America. While the business currently has a bruised dividend history, units could represent a good deal for income investors.
TC Pipelines cut its distribution by 35% last May. Simply put, regulators changed several tax rules that once benefited the industry. By closing a number of loopholes, partnerships will now have to pay a much larger tax bill to "Uncle Sam." (Source: "TC PipeLines, LP Announces 2018 First Quarter Financial Results and Cash Distributions," TC Pipelines, LP, May 2, 2018.)
The decision hit the company particularly hard. As a result of the new ruling, management estimates cash flows from operations will decline by $100.0 million per year. For context, the business had generated only $376.0 million in operating cash flow in 2017.
But it gets worse. TC Pipelines' parent company, TransCanada Corporation (NYSE:TRP), no longer views the company as a viable financing option following the rule change. It will likely stop dropping down to growth projects to TC Pipelines unless circumstances change.
Add in higher-than-expected maintenance costs and you have a big problem. As a consequence, the partnership no longer makes enough money to cover the distribution. Following the new tax rule changes, units plunged by almost 50%.
No doubt, investors are ticked. But at today's unit price, traders have valued TCP stock at scrap value. In a rush to get units off their books, investors have pushed down the valuation on this business below any reason.
Looking beyond the next quarter, analysts do see profits improving. Thanks to America's shale revolution, the United States has become the Saudi Arabia of natural gas. With more volume flowing through their networks, pipeline owners will see steady growth in their fee income.
TC Pipelines have positioned themselves right in the middle of this boom. The partnership has an interest in about 6,300 miles of interstate pipelines, supplying about 13% of the country's natural gas supplies each day. Once the business gets back on its feet, these higher volumes will likely translate into growing distributions once again. (Source: "Assets," TC Pipelines, LP, last accessed September 5, 2018.)
In the meantime, investors get to lock in a 7.6% yield. After management cut the distribution, it now stands on a much firmer foundation. The business generates ample cash flow to cover future dividends, so further cuts look unlikely.
To be clear, TCP stock still comes with some question marks. Higher interest rates could clip the unit price further, and any slowdown in natural gas drilling will eat into future profits.
That said, investors have priced in the worst possible outcome. And at today's prices, shareholders can lock in a pretty tidy yield. Investors may wish to consider taking a chance on this damaged dividend payer.