Why Target Corporation Remains a Top Contrarian Dividend Play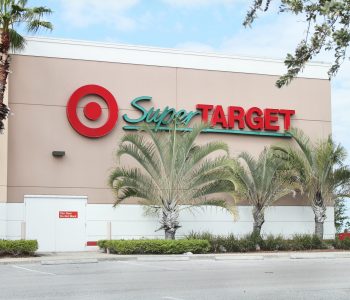 iStock.com/NoDerog
TGT Stock Deserves Investor Attention
Retail is an industry that investors love to hate.
And there's a good reason behind that. With retail stores closing left, right, and center, it's hard to maintain a bullish attitude toward companies in this industry.
For instance, over just a 24-hour period last week, Gap Inc (NYSE:GPS), J C Penney Company Inc (NYSE:JCP), and L Brands Inc's (NYSE:LB) Victoria's Secret announced more than 300 store closures. (Source: "More than 300 store closures are announced in a single day as the retail apocalypse rips through JCPenney, Gap, and Victoria's Secret," Business Insider, February 28, 2019.)
Still, I don't believe that you should put a "Sell" rating on every retail stock.
In fact, in an article titled "TGT Stock: A Dividend Aristocrat That Shouldn't Be Forgotten" in June 2017, I argued why Target Corporation (NYSE:TGT) stock "could be an opportunity."
I hope you took advantage of that piece. Since the article was published, TGT stock has climbed 39%.
The latest catalyst for the retailer's shares happened to be a solid earnings report.
Why TGT Stock Was Soaring
On Tuesday, March 5, Target Corporation announced that in the quarter ended February 2, 2019, it generated $23.0 billion in revenue. While the amount was essentially flat year-over-year, it was better than what Wall Street was expecting. (Source: "Target Reports Fourth Quarter and Full-Year 2018 Earnings," Target Corporation, March 5, 2019.)
At the bottom line, Target reported adjusted earnings of $1.53 per share for the quarter, representing a 12.5% increase from the $1.36 per share earned in the year-ago period. The result was also better than analysts' estimate of $1.52 per share.
Most importantly, the retailer reported that for the quarter, comparable sales grew 5.3%. This was driven by a 4.5% growth in traffic and an 0.8% increase in the average transaction amount.
In the full fiscal year that ended February 2, 2019, Target Corporation's comparable sales were up five percent, marking the company's best performance in more than a decade.
In an era where the media loves to use the phrase "retail apocalypse" in the headlines (see the first source of this article), strong comparable sales growth should inject some bullishness into TGT stock.
And it did. In the trading session following the earnings release, Target Corporation stock closed with a 4.58% gain.
Why I'm Digging Target Corporation
Of course, nobody can predict stock price movements with certainty. And being bullish on the stock of a retail company is still very much considered contrarian.
However, you don't have to be a contrarian investor to like TGT stock. This is because, while shares of this company could see some volatility, investors are getting paid to wait.
You see, Target Corporation pays quarterly dividends of $0.64 per share, giving TGT stock an annual yield of 3.4%.
And keep in mind that these quarterly dividends are paid in cash. So no matter what direction the stock is moving, shareholders will get their $0.64 per share either through a dividend check in the mail or deposited to their brokerage accounts every three months.
What makes the deal even sweeter is that TGT's payout has been on the rise. In fact, the company has raised its annual dividend every year for 47 consecutive years. (Source: "dividend & stock split history," Target Corporation, last accessed March 5, 2019.)
And despite the perceived retail headwind, the best could be yet to come for TGT stock investors.
For 2019, management expects the company's comparable sales to increase by low- to mid-single digits, while operating income is expected to increase by mid-single digits.
And if you are wondering whether Target Corporation will have enough resources to continue its dividend hike streak, don't.
"Regarding capital deployment, we expect to have ample capacity to maintain CapEx at about $3.5 billion over the next couple of years, deliver low single-digit growth in our annual dividend per share and return excess cash through share repurchases, while maintaining our middle A credit rating," said Cathy Smith, chief financial officer of Target Corporation. (Source: "Target Corporation (TGT) CEO Brian Cornell on Q4 2018 Results – Earnings Call Transcript," Seeking Alpha, March 5, 2019.)
The Bottom Line on Target Corporation
As the company continues its turnaround, TGT stock could get more investor attention. Meanwhile, shareholders can lock in a 3.4% dividend income stream that's expected to grow every single year.
However you look at it, Target Corporation is one of the top dividend stocks to watch in 2019 and beyond.