Target Corporation Earnings: Another Dividend Hike From TGT Stock?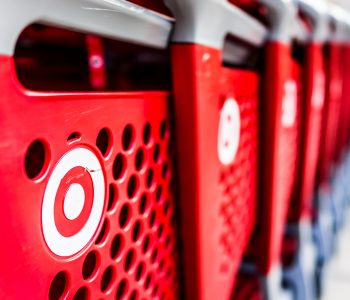 iStock.com/krblokhin
Will Target Corporation Increase Its Dividend?
As we approach the month of June, most companies have already reported their first-quarter earnings. But note that not all companies have the same reporting period. Target Corporation (NYSE:TGT), for instance, operates on a fiscal year that usually ends at the end of January.
As a result, the company is just about to report its first-quarter earnings. In this article, I'm going to take a look at what you can expect from the next Target stock earnings and what it could mean for dividend investors.
TGT stock had a solid run in recent months. Unsurprisingly, Wall Street has high expectations for it. On average, analysts expect Target Corporation to report $16.5 billion of revenue for the first quarter of its fiscal year 2018, which would represent a three-percent increase year-over-year. (Source: "Target Corporation (TGT)," Yahoo! Finance, last accessed May 17, 2018.)
If you've been following the markets, you'd know that brick-and-mortar retailers haven't been an investor favorite. In particular, people are concerned that the rising e-commerce industry would slow down the sales at traditional department stores.
Therefore, if Target can grow its top line as Wall Street expected, it would be reassuring for income investors.
Moreover, growth in the bottom line is expected to be even more impressive. The consensus estimate is that Target Corporation would generate earnings of $1.38 per share for the quarter, up 14% from the $1.21 per share earned in the year-ago period.
Over the past fiscal year, Target Corporation has beaten Wall Street's earnings per share estimates in three of the four quarters.
First-Quarter TGT Stock Statistics
| | |
| --- | --- |
| Estimated Earnings Per Share | $1.38 |
| Change from Year-Ago Earnings Per Share | 14% |
| Estimated Revenue | $16.5 Billion |
| Change from Year-Ago Revenue | 3% |
| Earnings Beaten in Past 4 Quarters | 3 |
(Source: Ibid.)
Despite the concern surrounding many physical retailers, investors haven't given up on Target Corporation. As a matter of fact, TGT stock surged more than 35% over the past 12 months.
The company is scheduled to report first-quarter fiscal 2018 earnings on Wednesday, May 23, before the bell. If Target Corporation manages to beat Wall Street's high earnings expectations, it would give the market a reason to allow TGT stock continuing on its bull run.
For income investors, though, there's something else to look forward to: a dividend increase.
You see, Target Corporation is a Dividend Aristocrat. To qualify as a Dividend Aristocrat, a company must have at least 25 consecutive years of annual dividend increases.
Target stock, on the other hand, has raised its payout every year for the past 46 years. (Source: "dividend & stock split history," Target Corporation, last accessed May 17, 2018.)
That track record in itself is worth noting. We often say that past performance does not guarantee future results. However, when a company has a long history of continuous dividend increases, it will likely want to continue that track record.
Think about it. If a company has raised its payout every year for decades and that streak suddenly stops, management will likely have some serious explaining to do.
Expect Another Dividend Increase from TGT Stock
Moreover, despite all the dividend hikes, Target still managed to keep a conservative payout ratio. Excluding one-time items, the company generated adjusted earnings of $4.71 per share in its fiscal year 2017. This easily covered its total dividends of $2.46 per share declared for the year. (Source: "Target Reports Fourth Quarter and Full-Year 2017 Earnings," Target Corporation, March 6, 2018.)
Based on Target's dividend payment schedule, its Board of Directors will review its dividend policy in June. Whether or not the company beats its earnings this time, investors can look forward to another dividend increase soon.